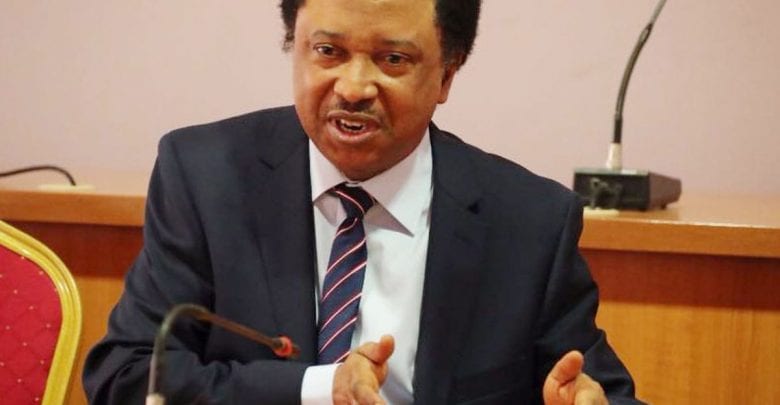 Former Senator representing Kaduna Central, Shehu Sani has reacted to the relaxation of lockdown in Lagos, Ogun, and the Federal Capital Territory (FCT).
President Muhammadu Buhari in a nationwide broadcast on Monday relaxed the lockdown in the three states. This is coming after residents have been on total lockdown for the past five weeks in order to curb the spread of Coronavirus.
According to the president, there will be a curfew from 8pm to 6am in the three areas despite the fact Nigeria continues to record an increase in the number of confirmed cases of Coronavirus.
Reacting to the development on Twitter on Thursday, Mr Shehu said the curfew may not be respected and the lockdown will be violated by Nigerians.
He wrote: "The truth is that once the Lockdown is lifted on Monday in Abuja, nobody will listen to 'any grammar' of conditions attached to it. It's either there is lockdown or no lockdown. The Government is unable to feed the people and conduct enough #COVID19 tests and has taken a dangerous gamble.
"The #COVID19 funds are still with the Central Bank Nigeria and the PTF are left with wearing masks, talking to the media and holding the keys of the gate; the lifting of the lockdown in Abuja on Monday is not guided by experts medical advice; it's simply telling Nigerians "To Your Tents Oh Israel".
"We must admit the fact that the state Governments have NO respect for any federal directives on anything, and the FG has nothing else to do when their directives are ignored. #COVID19 style restructuring."
"You asked Abuja based Civil Servants to resume duty on Monday and mix up with their colleagues whom they don't know their real status; and have you fumigated their offices?", he asked.