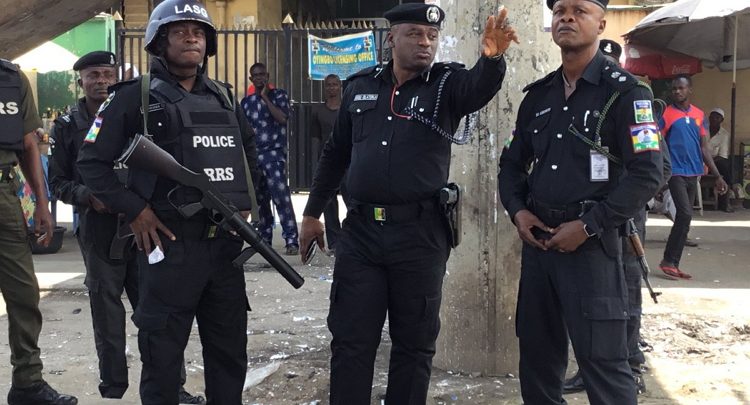 The Lagos State police command has reacted to a viral video of four armed robbers allegedly gunned down in Lekki. In the thirty-second clip, the police overpowered the group who were purportedly carrying out a robbery attack in an estate.
POLITICS NIGERIA's assessment showed that the video was shot in a big mansion with two or more cars parked on the premises. According to a report published by Breaking Times, a blog, the officers killed 4 out of 5 robbery suspects on Wednesday.
"According to an eye witness, the incident occurred in an estate located within Lekki.
The eye witness, who shared the video said: "It is an estate in Lekki, an armed robbery was happening, but they didn't know a senior police officer was visiting the same estate, he called back up, and caught them red-handed, they killed 4 out of 5."
"The last one was under 20 years old, so they shot his leg and used him to lure out the rest of the gang," the eyewitness was quoted by Breaking Times.
Meanwhile, when contacted on Thursday morning, the spokesperson of the police in Lagos state, Bala Elkana, debunked the story.
"We don't know what the person who posted the video wants to achieve. I saw the video too. That video is not even from Lagos state," He told our correspondent. After a thorough fact check by POLITICS NIGERIA, the source of the video is yet to be ascertained but it was discovered that the clip appeared online on Wednesday.