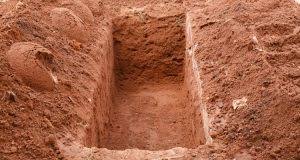 Alhaji Mustapha Hassan Gwarzo has died, POLITICS NIGERIA has learned.
Gwarzo was the Chief Executive Officer CEO at Tropical Investments Limited.
He passed away in a hospital in Abuja on Friday morning after a long battle with an undisclosed illness.
Gwarzo's funeral prayer will hold at Umar Bn Kattab Mosque, Kano State, immediately after Friday's Jumah prayer.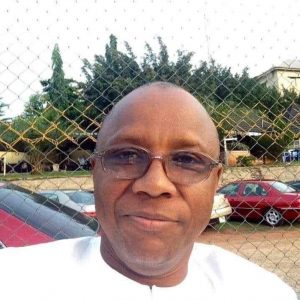 Reacting to his demise, Senator Halliru Dauda Jika (Dokajin Bauchi) wrote on his known Facebook page: "Innalillah Wa Inna Ilaihirraji'un! So sad to hear about the demise of our Elder Brother Alhaji Mustapha Hassan Gwarzo.
"Mustapha Hassan was a great leader whose leadership had a profound impact on our community.
"My sincere condolences to his family, friends, and everyone who knows him.
"I pray Almighty ALLAH grant his soul eternal repose."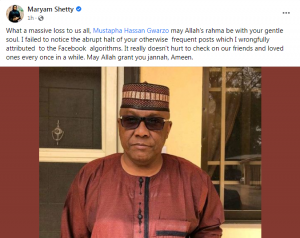 In a similar vein, a leader of the All Progressives Congress (APC), Maryam Shetty, said: "What a massive loss to us all, Mustapha Hassan Gwarzo may Allah's rahma be with your gentle soul. I failed to notice the abrupt halt of your otherwise frequent posts which I wrongfully attributed to the Facebook algorithms. It really doesn't hurt to check on our friends and loved ones every once in a while. May Allah grant you jannah, Ameen."