We are an online news website for evolving, young generation of Nigeria. We live to involve with readers and at relevant times present a recurrent aspect on the news concentrated on the opinions and issues.
We have an online team of global reporters dedicated to delivering you news reports, features, editorials from a Nigerian-African viewpoint. Politics Nigeria encourages and motivates the country's columnists to promote and protect the public good.
Our mission is to provide steadfast and quality news reports that will inform as well as shape the nation's striving and current political, economic, and cultural leadership. We believe in an authoritative and impartial attitude to create groundbreaking news platform.

EDITORIAL VALUES
Impartiality: We are fair-minded in our reporting
Independence: We are free of partisanship or sectional reporting
Integrity: Our practice of journalism is strongly focused on honesty and truth.

Our Team
Dumebi Ifeanyi –
Chief
Editor
Dumebi Ifeanyi is a Publisher and Writer. A student of the school of Ruthless Pragmatism and a Computer Science Graduate and an Alumnus of the Nigerian Institue of Journalism. He is Passionate about Nigeria has great interests in Governance and Politics.
Email: dumebi@politicsnigeria.com | [email protected]
---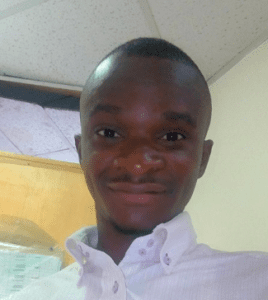 Dotun Adeite –
Journalist
Dotun is an expert in Political/Governance reporting. He is a Graduate of the UNAAB and a skilled writer. He has over 5 years experience in Newsgathering and Information Analysis.
Email: [email protected] | [email protected]
---
Ehis Austin –
Contributing Author
Ehis Austin loves writing on Politics and is a skilled QA with a proven history of working in the IT and services industry. Austine is a mass communication graduate with eight years experience in the field of Journalism. He specialises in areas such as politics and Economy.
Email: [email protected] | [email protected]
---
Faustinus Nwaorgu –
Journalist
Faustinus Nwaorgu is a freelance writer, columnist and blogger. He is a graduate of mass communication. He works with the Nigerian television authority(NTA) and resides in port-Harcourt, Rivers state. He has proven talent in leadership and team building providing support to operations staff to assure workforce continuity and career improvement. His hobbies include gardening as well as swimming.
Email: [email protected] | [email protected]
---

Mojeed Oladipupo –
Journalist
Mojeed is a thorough and detailed photojournalist and media analyst. He has over 7 years experience in news gathering and has worked for top newspapers like Concise news, Eko Social Etc.
He is a graduate of Mass Communications from Lagos State University, LASU.
Email: [email protected] | [email protected]