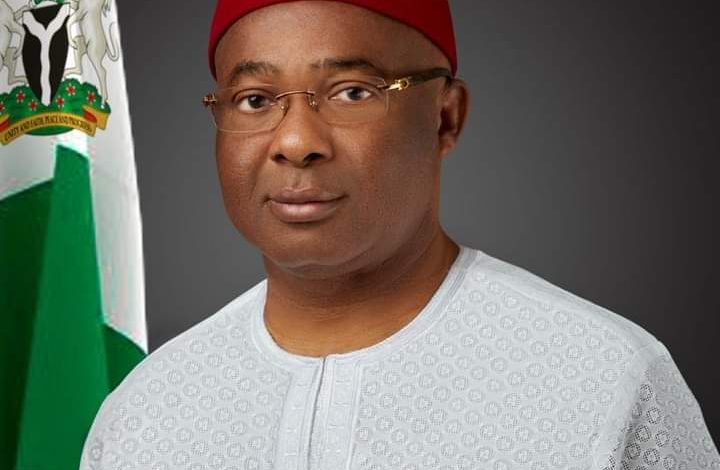 The legislative unit of Civil Society Central Coordinating Council, has accused Imo state governor, Hope Uzodinma, of using a re-elected Member of House of Representatives, Hon. Miriam Onuoha, to work against President Bola Tinubu's choice of candidates.
The group, speaking through its lawyer, Barr. Anderson Achilike, urged the governor of Imo state to prove that he's a loyal party man by putting an end to his alleged activities with Hon. Onuoha.
The group claimed that, despite the decision of the All Progressives Congress (APC) National Working Committee to micro-zone the Deputy Speakership position to South-East and Abia lawmaker, Hon. Benjamin Kalu, Uzodimma in his usual nature, instead of helping to unite the Igbos towards one just cause, was causing division by aiding the ambition of Onuoha, who is member of G7 in the House.
The group said, "Uzodimma is part of the brain box behind the G-7 which is disrespecting and causing disunity in the party. Instead of advising Onuoha to jettison her ambition and support her Igbo brother, he's using her to do more harm than Good. It's not surprising as the Imo Rep member just like her Governor was unjustly installed despite her closest opponent, Obinna Onwubualiri of the Peoples Democratic Party (PDP), defeating her in the election.
"It's still unclear what Uzodimma hopes to achieve by going against his party's choice, but once we uncover it, we will definitely not hesitate to let Nigerians know.
"We urge Uzodimma to put an end to his anti-party activities, stop meddling in NASS politics and support APC's consensus candidate, Hon. Benjamin Kalu as the next Deputy Speaker of the House of Representatives."