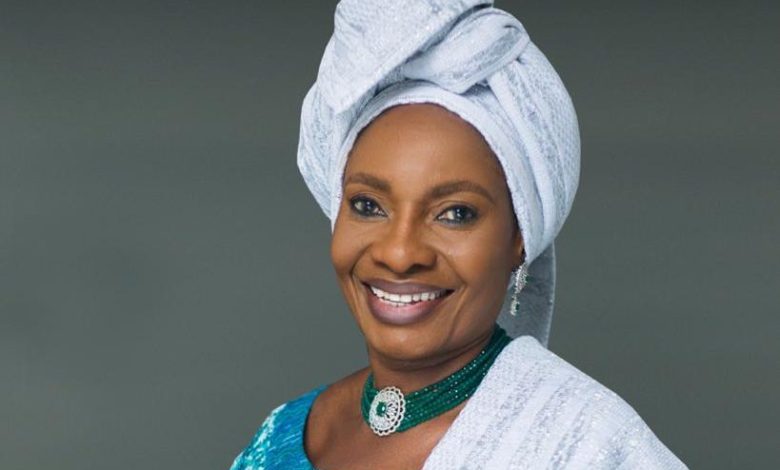 The Minister of Women Affairs, Pauline Tallen, has advocated for a female legislator to be elected as Deputy Speaker of the House of Representatives in the 10th National Assembly.
She also justified her support for Aisha Binani Dahiru of the All Progressives Congress during the 2023 governorship election in Adamawa State.
Tallen bared her mind during the launch of the 50-50 women advocacy organisation by WomenAid Collective which was held in Abuja on Tuesday with support from the Ford Foundation.
The minister regretted that women still face discrimination and bias in countless areas of their lives, including the workplace and political setting.
While emphasising the power of women-led advocacy and the vital role it plays in shaping the society, Tallen observed that Nigerian women have been at the forefront of advocating for social change, fighting for their rights, and speaking up for those who have been silenced.
Tallen said, "With the poor representation of women, we want to ensure that we have a woman as deputy speaker to help push our case. From the spike in Gender-Based Violence cases in the wake of the COVID-19 pandemic, to the build up to the Constitution Amendment process and the 2023 general elections in Nigeria, we witnessed the power of this movement every day.
From the women who are leading the charge for Zero Tolerance to Gender-Based Violence, to keeping girls in schools and fighting to end child marriage in our communities, to the activists demanding for increase in women's participation in politics, women-led advocacy is making a real difference in the lives of people all over the Nigeria.
No matter the disappointment we witnessed, we cannot stop now. We must continue to speak up, to stand together, and to fight for what is right. We must continue to build a society, where women are free to be who they want to be, to pursue their dreams, and to live without fear.
So let us all commit to being women-led advocates. Let us use our voices, our talents, and our resources to create a Nigeria society that is more just and equitable for all."
If we are not on the decision table as women, that means issues concerning women cannot be treated well. This is one last chance for us to ensure that we get it right."