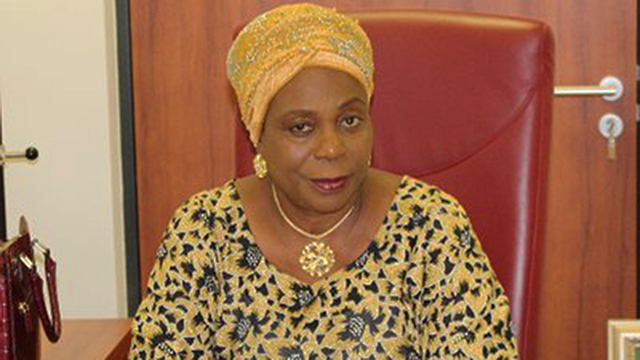 Senate Minority Leader, Biodun Olujimi has revealed why the People Democratic Party, PDP, will lose the forthcoming 2022 Ekiti Governorship election.
This news medium reports that the leadership crisis in Ekiti PDP escalated a fortnight ago with the emergence of parallel executive committees at the ward, local government and state levels. POLITICS NIGERIA understands the leadership tussle is between the former governor of the state, Ayodele Fayose against Olujimi,
Speaking during a meeting of PDP leaders in Ekiti North, at her Omuo Ekiti home town on Saturday, the lawmaker representing Ekiti North in the National Assembly warned the party was heading for defeat if it does not resolve the crisis rocking the party in Ekiti.
She noted that only justice and fairness could engender the kind of unity required to resolve outstanding issues and position the party for victory.
She said, "We are where we are today as a result of the dictatorial nature and selfish interest of one man who sees himself as the alpha and omega of the party. But the vast majority of party members across the 16 local government areas of Ekiti are ready to change the order and give everyone a sense of belonging in the management of the party."
"And for us to be able to dislodge APC in the 2022 governorship election, the party must purge itself of impunity and ensure justice, equity and fairness is done. Where there is no justice, equity and fairness, the party can't win an election."