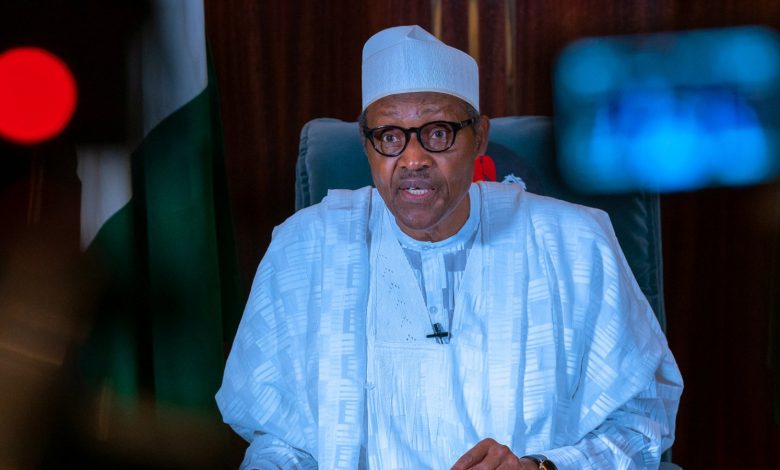 A group of All Progressives Congress (APC) governors have finalised plans to turn against President Muhammadu Buhari at party's national convention scheduled to hold this weekend.
According to Independent Newspaper, the Governors leading this move as Nasir El-rufai of Kaduna state and Rotimi Akeredolu of Ondo.
The newspaper reported; "A presidency source, who is also one of the leaders of the party, said the governors are up in arms against President Buhari for allegedly humiliating them in the leadership crisis that rocked the party which has seen the return of Governor Mai Mala Buni of Yobe State to his position as the interim national chairman of the party."
"To achieve their aim, the aggrieved governors have resolved to sponsor candidates against the preferred choice of President Buhari for available positions into the National Working Committee (NWC) at the convention. They also resolved not to give any cooperation to the Buni-led Caretaker/ Extraordinary Convention Planning Committee (CECPC)."
"El-Rufai had categorically stated that Buni, who was out of the country on medical leave, will not return to his position as APC chairman because President Buhari who appointed him to lead the party in June 2020 had given instructions to APC governors to dispense with him."
"According to him, no fewer than 19 governors of the party and one deputy governor unanimously agreed to carry out the directive of the president, saying the remaining three governors are the ones dishing out "fake news" that Buni has not been removed."
"I have spoken with my governor, who is also one of those against Buni and he said they feel humiliated the way President Buhari handled the leadership crisis. It makes the anti-Buni governors look like liars as if he never gave them instruction to effect the changes in leadership."
"But again, if you look at the issue critically, President Buhari at that point was in a dilemma especially with the letter by INEC rejecting the removal of Buni.
"However, to the governors, he has embarrassed them and they will surely show their hands at the convention.
"Anyone the president picks as his preferred candidate will be axed by the governors at the convention.
"That may also happen if he endorses any presidential aspirant."