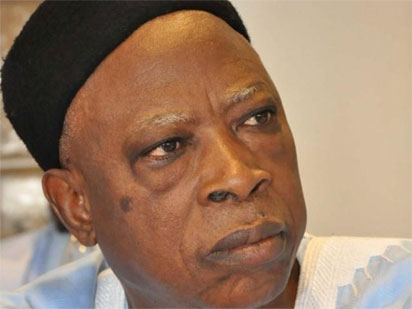 As the 2023 elections draw near, Abdullahi Adamu, National Chairman of the All Progressives Congress (APC), has said that he is worried about the number of top party members leaving the governing platform for other political parties.
POLITICS NIGERIA learned that the majority control of the ruling party in the Senate is currently under threat as no fewer than 20 APC senators have concluded plans to defect to the Peoples Democratic Party (PDP), Labour Party, New Nigeria Peoples Party (NNPP) and others.
Adamu, who described the defection as unfortunate, stated that the party leadership will find a solution to it.
"No responsible leader would not worry losing one member, let alone two, three. At the moment, we are faced with the stack reality of their problems, but we are committed with my colleagues in the National Working Committee to face the problems squarely to see if the problems are solvable.
"We will solve them by the grace of God," the press quotes him as saying.