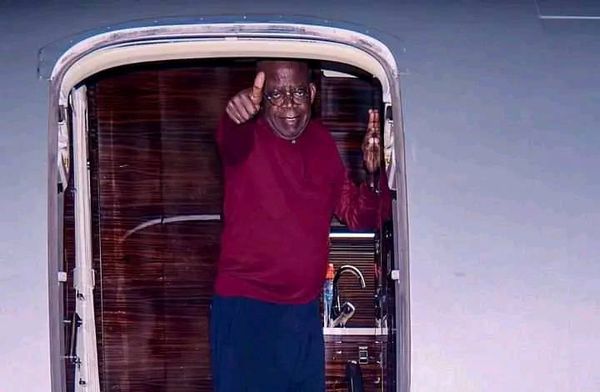 The Presidential Candidate of the All Progressives Congress, APC, Bola Ahmed Tinubu has yet again committed another terrible blunder while campaigning in Akwa Ibom State on Monday.
During a campaign rally in Uyo, Akwa Ibom State, he referred to the state governor, Udom Gabriel Emmanuel, as a boy and wrongly called Atiku Abubakar, a former senate president, instead of vice president.
"They don't have a mandate; what they have na ice cream. E melt quick. You gave me their yeye people… Atiku, when we make am senate president, haba! You sell this, you sell that assets, our common wealth…everything that we have."
"Akwa Ibom, you will not suffer again. That boy [Emmanuel Udom] that brought Atiku here, that calls himself governor, tell him enough is enough. He lived in my backyard in Lagos. If not that we are one, I'd have driven him home," he said.
Tinubu has faced severe criticism over an alleged poor state of health evidenced by several gaffes on his campaign trail. From making incoherent statements to displaying troubled cognitive and physical function.
Kindly watch the video below;