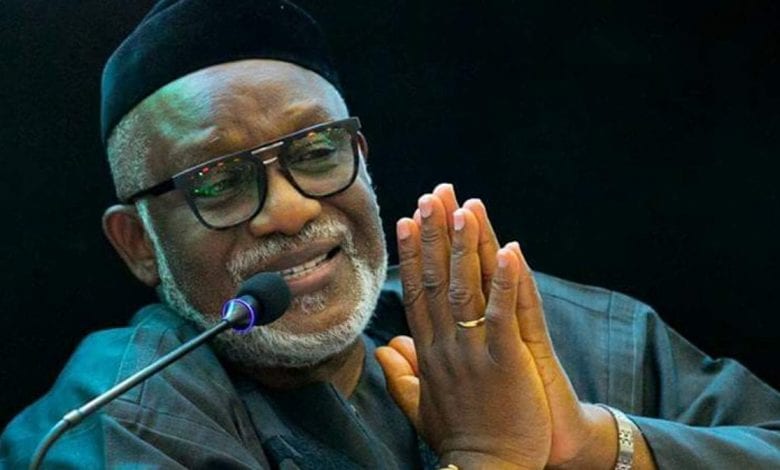 Pan-Yoruba socio-political group, Afenifere, led by Pogu Bitrus and his co-chair, General Collins Ihekire, declared its support to Southern Governors' Forum's proposal to rotate power to the south in 2023.
Governor of Ondo State and Chairman of the forum, Rotimi Akeredolu, is said to be informed of this while hosting members of the Power Shift Movement at his office in Akure on Tuesday.
Afenifere also dismissed criticism from Arewa Consultative Forum (ACF) and Coalition of Northern Groups (CNG) that labels Akeredolu's assertion as a threat and unacceptable, as well as expression of hatred for the North.
The group explained that Akeredolu's position was in line with that of the ethnic nationalities, particularly in South-West, Middle-Belt, South-East, and the South-South.
"Governor Akeredolu spoke our minds when he said that 'only a party that is determined to lose will field a northern candidate," it said in its statement. "This position was very much in line with the resolution of the SMBLF as reiterated at its last meeting held in the house of its National Leader, Pa Edwin Clark."
"Nigeria belongs to all of us," it further added. "The only fair thing is that after eight years in the North, the presidency should come to the South."
Afenifere then urged ACF and CNG to reflect on the case of the Deputy Commissioner of Police, Ibrahim Babazango, who allegedly threatened a violent attack against Vincent Umeh, who is from the South-East, for buying property near his house in Adamawa State.