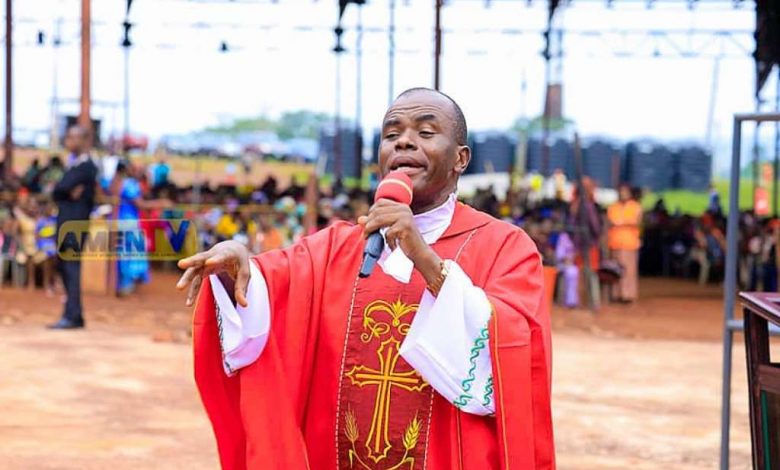 The Spiritual Director of the Catholic Adoration Chaplaincy Enugu, Rev Fr Ejike Mbaka has warned President Muhammadu Buhari and Governor of the Central Bank, Godwin Emefiele to fix the current naira crisis or 'suffer'.
Mbaka gave the warning during the first Sunday ministration at Adoration Ground, Umuchigbo Nike.
He lamented why the President, Major General Muhammadu Buhari (retd.) and the Federal Government commenced the implementation of the currency policy towards the general elections when they had eight years to implement it but waited towards their exit.
The cleric insisted that there was no justification for the unimaginable hardship the regime had brought upon Nigerians, querying, "do you think that if this situation continues, that Nigerians will do election?"
"What is happening now is a coup d'etat on democracy. But who will say it? To buy pure water, will you do a cash transfer? Why mess up Nigeria because you people are going? Why didn't you start it all the while? Eight years was enough for you people to stabilise it, wickedness. No job, no food, no house."
"People will suffer to make money and still suffer to take their money and there is still a country."
"I am giving both the President and the CBN Governor a mandate from heaven, if they don't want to react immediately and stop this self-imposed wicked suffering on the people, they will suffer."