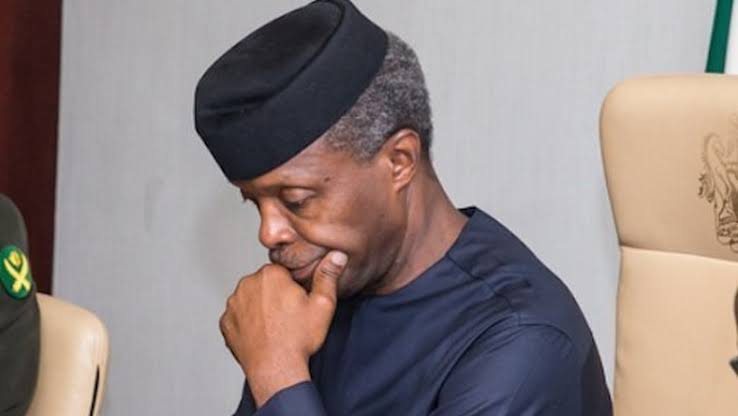 With a few days to the presidential primary election of the ruling All Progressives Congress (APC), The Progressive Project (TPP) – an umbrella organization of all pro-Yemi Osinbajo support groups, has dismissed speculations that Vice-President, Prof. Yemi Osinbajo, will step down for his one-time boss Bola Tinubu.
POLITICS NIGERIA reports that the Director of Operations at the TPP, Alhaji Usman Aliyu Usman noted on Sunday that Osinbajo's chances of emerging APC's flagbearer in the 2023 election is bright, thus, there was no need for him to withdraw for anybody.
"Without doubt, Professor Yemi Osinbajo is still riding high in the race and our decision not to interfere in some camps' deliberate spread of illusion and untruths is only motivated by our genuine confidence in our candidate's prospects.
"As stated long ago, no group linked to TPP will join any individual or group in playing gutter politics or smearing others but we need to unequivocally state that Professor Yemi Osinbajo is not contemplating any measure of capitulation to any candidate," TPP's statement reads in part.
The APC is expected to screen 25 presidential aspirants today (Monday) amidst talks that some may not show up for the exercise. After igniting much controversy, former President Goodluck Jonathan, Central Bank of Nigeria (CBN) Governor, Godwin Emefiele and African Development Bank (AfDB) President, Dr. Akinwunmi Adesina, all opted out of the race.