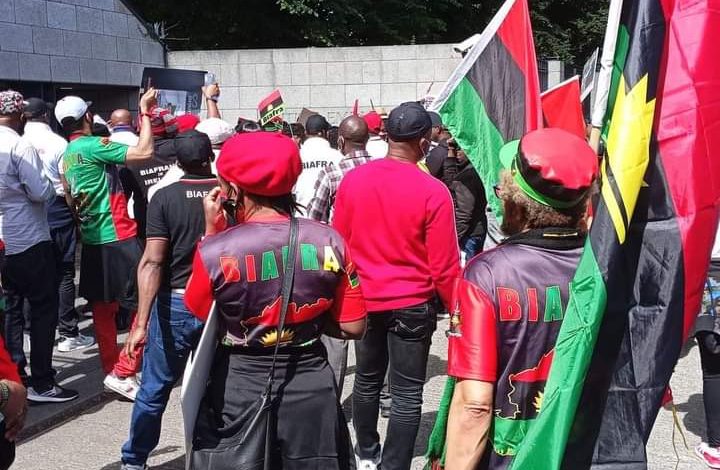 A former chieftain of the All Progressives Congress (APC), Buba Galadima, has said that the Igbo people of Nigeria cannot take presidency by force, but by negotiation and dialogue.
Galadima says he would only support a president of Igbo extraction who is accomodating to all citizens of Nigeria.
He advised the Igbo ethnic group and their leaders to either choose one: the Nigerian presidency or Biafra Republic.
"The other day, Ezeife (Chukwuemeka) the former governor of Anambra State came to me with a group of people and asked me to support Igbo presidency. When they finished talking, I told him I will not support Igbo Presidency but I will support an Igbo man from the South-East as president of Nigeria if the man is good, large-hearted, and better than Muhammadu Buhari who we promoted to be president but he shifted the ladder when he got to the top. When you said Igbo presidency, it is suggestive that he will only be the president of Igbo and not the president of Nigerians.
"So, I told Ezeife, no and I told him that all these agitations are counter-productive to an Igbo man becoming president of Nigeria because the thought is, are we voting for an Igbo man to dismember Nigeria with Biafra, or are we voting for an Igbo man to keep Nigeria one?" Galadima said in a recent interview with Vanguard.
"This is a big issue. We are not voting an Igbo man to be president of Biafra but to be the president of Nigeria. But how can that be with these violent agitations? The northerners will not take it, Yoruba people will not take it, because it's like they are conquered in war.
"When Olusegun Obasanjo was supported, it was because he is perceived to have a large heart and could accommodate everybody. When Abiola was voted for, it was also for the same reason. His philanthropic gestures cut across tribes and religion. Why can't the Igbo learn a small lesson? I am giving you a tip that you cannot buy in the market. When I finished with Ezeife and his group, I have not heard of somebody promoting Igbo presidency which means Ezeife had heard my warning and he must have told others. This is not by using force. The people will remain in power. Even if Nigeria will be dismembered, the people there will be the legitimate authority in Abuja."