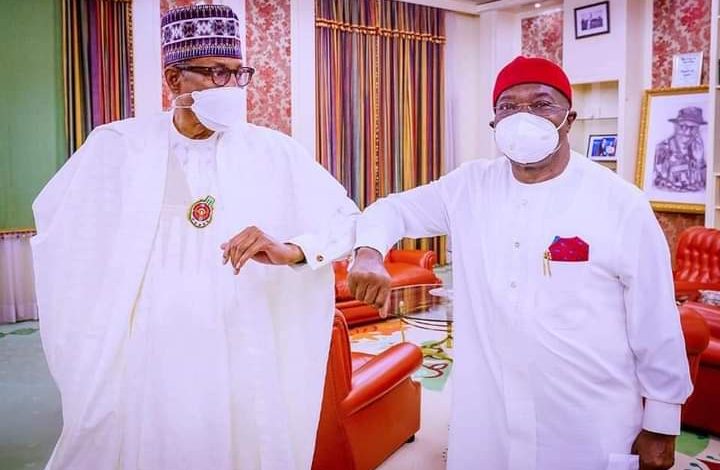 The Abia State Governor, Okezie Ikpeazu on Thursday said he is not interested in contesting for president of Nigeria in 2023.
Fielding questions from State House correspondents after meeting with President Muhammadu Buhari at the presidential villa, Abuja, Ikpeazu however said the South East region should be considered for the position of president of Nigeria 'because they know the country more than other people'.
"I'm not interested in the presidency. I'm very busy as governor and thinking about what I will become now will amount to shortchanging my people who gave me a mandate for an initial four years and renewed it for another four years and it will terminate around May 2023," Ikpeazu said.
"We are yet in 2021 and it will be self-serving for me to begin to think about what I will become instead of concentrating on serving my people for time they elected me.
"May be after 2023, I'll begin to think about what next I'll do."
"Having said that, I think that the south easterners have a right to take a shot at the presidency of Nigeria and I dare say that our qualification starts from the fact that we understand and know Nigeria better than the other states (regions) of Nigeria," he added.