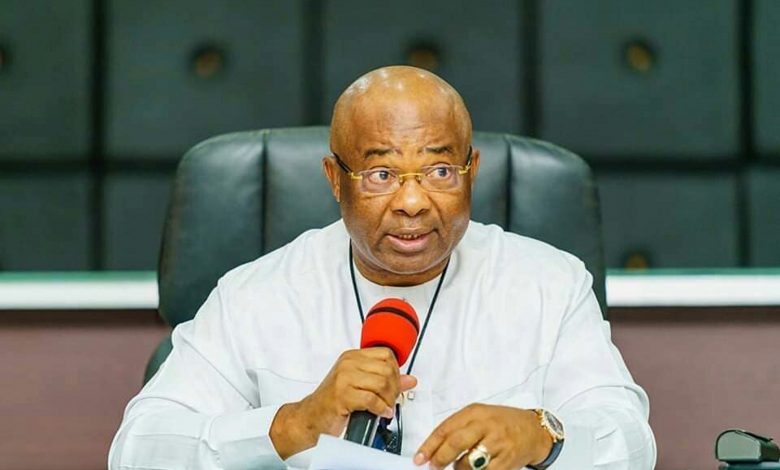 Governor of Imo state, Hope Uzodinma has stated that more governors will soon join the All Progressives Congress, APC before 2023.
Uzodinma made this comment shortly after meeting with President Muhammadu Buhari on Tuesday. Uzodinma also briefed the President on efforts to tackle the heightened insecurity in Imo.
Speaking to journalists, the Imo governor said; "So far, the situation is relatively okay in Imo state than it was…. Imo is okay now, people can come around, do their businesses, normal life and normal activities have resumed in Imo state."
"The security agencies are on top of the situation,"
He expressed hope that more governors in the opposition party will be decamping to the APC across the country.
"Not just from the south East, many governors in Nigeria will join the APC, because it's not only the ruling party, it is the party that is today in government and they have seen in good conscience, speaking honestly, you've seen that this government, part of the problem of this government is the deliberate attempt by some group of people to pull down the government."
"Nobody is telling me that this government is not performing, that salaries are not being paid or that the roads are not being constructed or the railway is not going or the various intervention funds to empower our youths are not being given out."
"Nobody has come in concrete terms to accuse this government of one failure or the other."
"All we hear is that herdsmen and farmers are fighting and for that reason 200 people are kidnapped. People are shot down there, people are killed there. What do you want government to do? We must be realistic." he said.