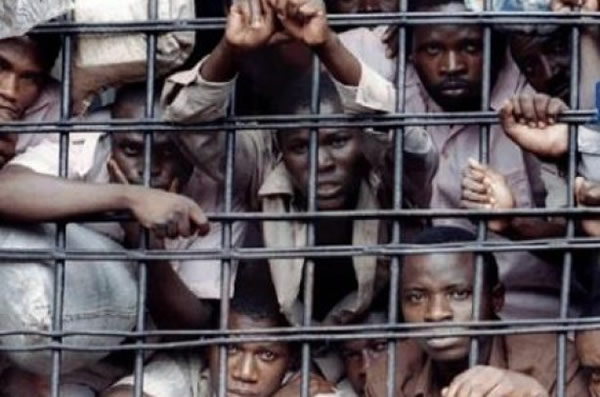 The Federal government is considering granting inmates voting rights in the country during the 2023 general election.
The Permanent Secretary, Ministry of Interior, Dr Shuaib Belgore, said this when he received the Carmelite Prisoners' Interest Organisation (CAPIO), an NGO on Tuesday in Abuja.
The News Agency of Nigeria (NAN) reports that CAPIO had launched a project, Pollrite 23, which aimed at helping to enforce the electoral rights of inmates in Nigeria.
The NGO was in the Permanent Secretary's office to solicit the support of the ministry in actualising the project.
Belgore lamented that custodial centres across the country were being targeted by criminals. He cited the attack on the Kabba custodial centre, Kogi in the early hours of Monday as an example.
"Our facilities are being targeted by criminals. It is becoming worrisome and this may affect the way we grant access to people.
"However, if there are no impediments, we will work with you to ensure that their [inmates] rights to vote are protected, " he assured.
Earlier, the Executive Director, CAPIO, Rev. Fr Jude Isiguzo, said that the project was being funded by Voice which was a part of the Dialogue and Dissent agenda of the Dutch Ministry of Foreign Affairs.
Isiguzo said it is aimed at strengthening the lobby and advocacy capacity of civil society organisations and representatives of the most marginalised and discriminated groups. He added that the Pollrite 23 project would be piloted in three states of Enugu, Lagos and Abuja.
"The Pollrite 23 project aims to facilitate civic engagement among communities with low voters' turnout, including inmates in Nigeria. This will help to enforce the electoral right of inmates, create awareness, and an enabling environment for inmates to vote."
"The project will work with stakeholders to create an electoral framework for inmates which will set the ground for elections to hold in custodial centres. The framework will ensure access to electoral resources, (including registration/card collection points, polling units, INEC helpdesks), voter education activities for inmates and wardens and other logistic requirements," he said.