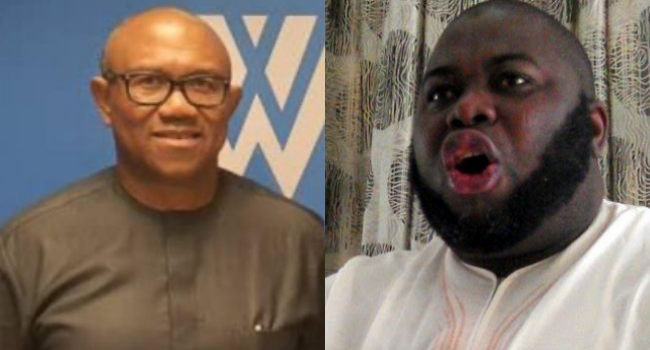 Mujahid Dokubo-Asari, a former Niger Delta militant, has said that Peter Obi, the presidential candidate of the Labour Party will not emerge in the top three when the 2023 election is conducted.
POLITICS NIGERIA reports that Dokubo, a staunch supporter of Bola Tinubu, presidential flag-bearer of the All Progressives Congress (APC), stated this while speaking on a Facebook Live on Thursday.
He accused Obi of being a failure when he was governor of Anambra State.
"Obi is going nowhere. This your Obi movement is a joke. That you will even president Obi as a presidential candidate is something that any rationale human being should not even think about," Dokubo said.
"That you are presenting Obi as a candidate, a man who failed in Anambra, nothing to show for in Anambra. That is the best Igbos can present. I feel sorry for you Igbos, to be very candid.
"Anybody who talks, you abuse. Me, you cannot abuse me o.
"'Me, you can't do anything o. If you come, I go pursue una o'.
"'Me, na Tinubu I dey o'.
"'InShaaAllah Ta'Ala', Tinubu will this election. Obi, 'third sef, him no go take'"