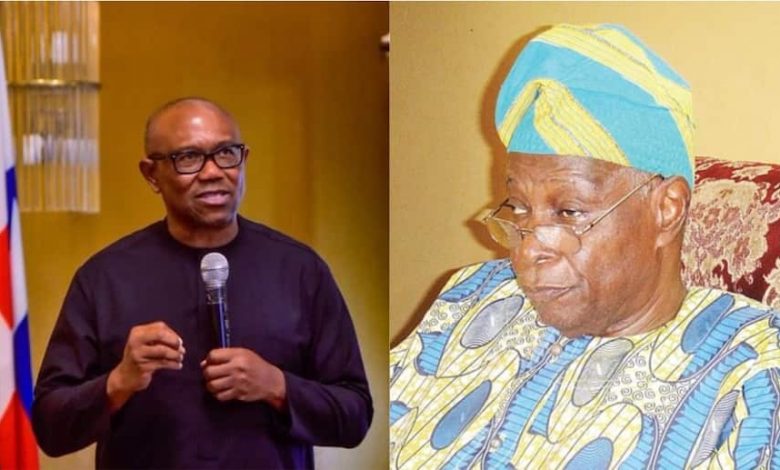 A former Nigerian Minister, Olu Falae, has said although he spoke in favour of a southeast presidency in respect of the 2023 election, he did not endorse Peter Obi, the Labour Party presidential candidate.
In a statement sent to POLITICS NIGERIA by his Personal Assistant, Captain M.A Raji, on Tuesday night, Falae said he is still awaiting the manifesto of the presidential hopefuls for the 2023 election before he reveals his choice.
"Chief Falae never canvassed or claimed to be supporting Mr Peter Obi of the Labour Party for the 2023 race," the statement said.
"As a responsible leader, Chief Falae will consider all important parameters, including capacity, experience and proven track record before endorsing a candidate.
"This correction is necessary in order not to mislead the public that Chief Falae is supporting any of the candidates yet.
"It is necessary to await the programmes and manifestos of the political parties and their candidates before arriving at a particular candidate to support."