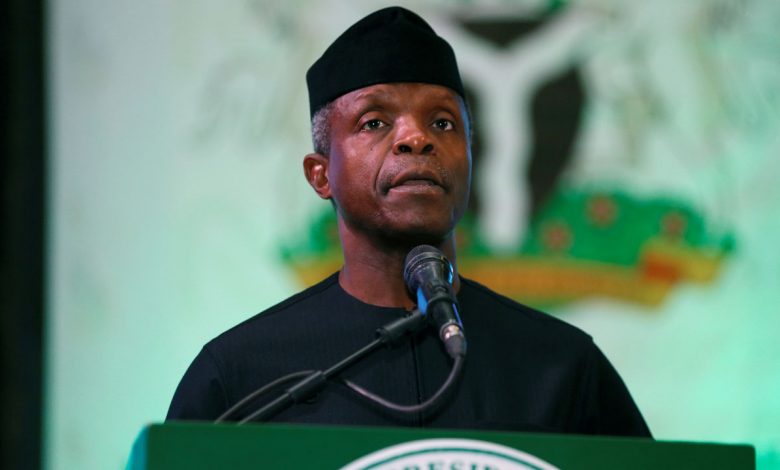 Deji Adeyanju, a former youth leader of the Peoples Democratic Party (PDP) on Saturday said that Vice-President, Professor Yemi Osinbajo now seems to enjoy some freedom.
POLITICS NIGERIA reports that with President Muhammadu Buhari's tenure coming to an end next year, there has been curiosity about who will emerge as Nigeria's new leader. This is even as the two major parties – the All Progressives Congress (APC) and the Peoples Democratic Party (PDP) – have not yet zoned the presidential slot to any geopolitical regions, although some aspirants under both parties have publicly declared their intention for the nation's top job.
There have been series of speculations that the Vice President plans to run for President, but he has not declared his intention in public.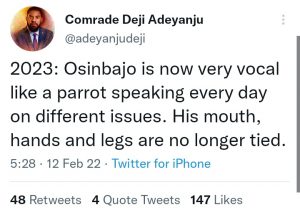 "2023: Osinbajo is now very vocal like a parrot speaking every day on different issues. His mouth, hands and legs are no longer tied," Adeyanju wrote on his known Twitter handle.
Meanwhile, earlier this week, some youths staged a walk in Bauchi state, asking Osinbajo to contest 2023 presidency.
The youths under the auspices of 'High Nigeria Movement' called on Osinbajo to as a matter of urgency, declare the intention to contest for the primaries for the number one seat in the country under the banner of the ruling APC.
The groups began the streets walking from the Abubakar Tafawa Balewa Stadium, Bauchi, and went round all major streets in the state capital drumming, singing and canvassing and soliciting for Osinbajo's candidacy in the presidential election in 2023, saying "We want Osinbajo back", "Prof Osinbajo should continue where Buhari will stop".