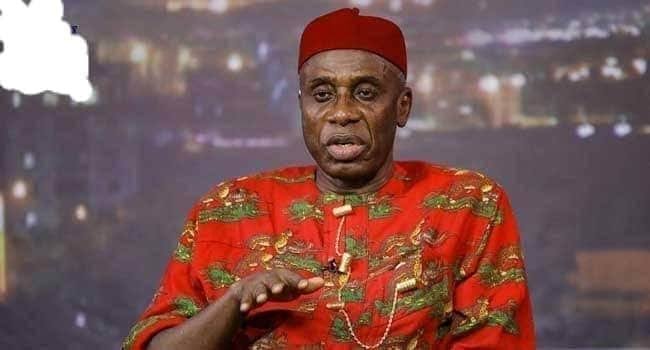 National Coordinator, Amaechi Mandate Group, Emeka Chukwu has said the Minister of Transportation, Chibuike Rotimi Amaechi, being the flagbearer of the All Progressives Congress (APC) in the 2023 presidential election, will "douse all the tension" of Biafra agitation.
POLITICS NIGERIA reports that over half a century after a civil war in which a million people died, there is a growing call in the southeast region most especially, for the zone's secession from Nigeria and creation of a sovereign Biafran nation. The agitators complain that Igbos have been marginalised for so long in Nigeria. The separatist agitation is led majorly by the outlawed Indigenous People of Biafra (IPOB).
"We all want to see him (Amaechi) run to douse all the tension emanating the South East/South South and his candidacy is sellable to all the regions of this country. He is loved in the North, he is embraced in the South West, he is one of our own in the South East and he is the son of the South South. So, he has all the aggregate support from the zones. He has all the qualities and ours is to prod him," Chukwu said in a recent interview with Arise TV.
The next Nigerian presidential election will be held on 25 February 2023. Incumbent All Progressives Congress (APC's) President Muhammadu Buhari, a northerner, is term-limited and cannot seek re-election to a third term. Amaechi has been silent on the 2023 presidency despite strong rumours he is going to throw his hat into the ring.