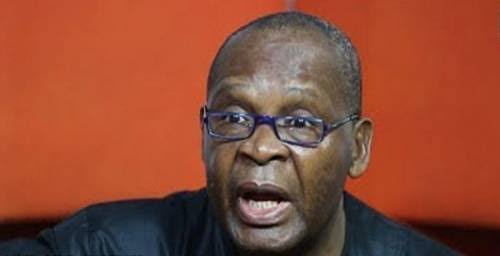 As Nigerians eagerly anticipate the 2023 presidency, a chieftain of the All Progressives Congress (APC), Lagos chapter, Joe Igbokwe, on Friday described the Labour Party (LP) presidential candidate, Peter Obi, as "overrated ".
POLITICS NIGERIA reports that Igbokwe, a top campaigner of Bola Tinubu, presidential candidate of the ruling APC, berated Obi for a past comment condemning President Muhammadu Buhari's system of stimulating the economy via erecting and renovating critical infrastructure.
"You can't use infrastructure to drive economic growth," Obi said at the time during an interview on Arise TV. "You invest in education and the SME (Small, Medium Enterprises) sector instead to deal with poverty," he adds.
Making a flashback to the statement, Igbokwe reprimanded the former Anambra State governor, concluding that he is "just a trader".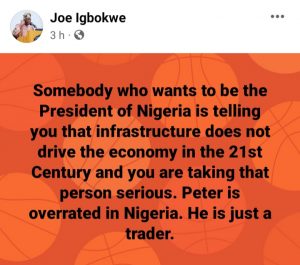 "Somebody who wants to be the President of Nigeria is telling you that infrastructure does not drive the economy in the 21st Century and you are taking that person serious. Peter [Obi] is overrated in Nigeria. He is just a trader," he wrote on his known Facebook page.