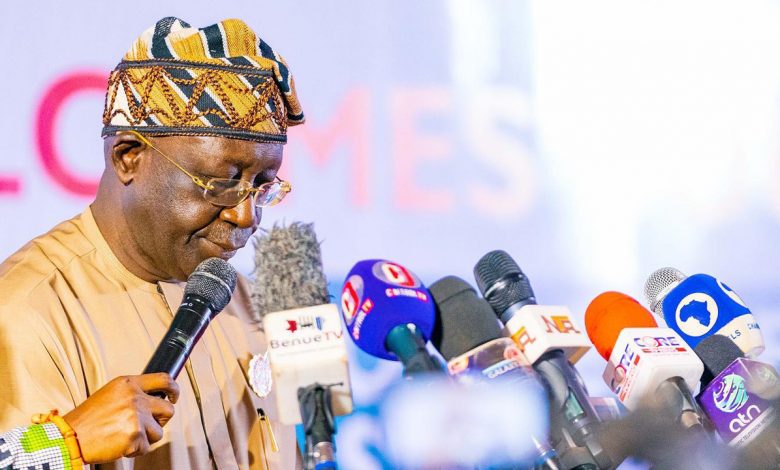 Sam Ohuabunwa, a presidential aspirant on the platform of the Peoples Democratic Party (PDP) in respect of the 2023 election, has asked Iyiochia Ayu, the National Chairman of the main opposition party to resign immediately, as the PDP is "bleeding".
Ohuabunwa made this call while speaking in an interview on Tuesday night on Channels TV's Politics Today, monitored by POLITICS NIGERIA.
Pressure is being mounted on Ayu to step aside as a video of him pledging to do so should a northerner emerge as Presidential Candidate made the rounds on Tuesday.
Ayu's resignation is one of the key demands of party supporters sympathetic to the cause of the Rivers State Governor, Nyesom Wike, as condition for peace to return to the party.
Ohuabunwa waded into the debate.
"I have met Dr. Iyorcha Ayu. He looks to me like a principled person. He is a man I think means well. But, I do not think we need to remind him or quote what he said on his resignation if he said that as reported," he said.
"If I am leading a party that is about to go to war and I understand that the sentiment of the people of Nigeria is inclusiveness, making sure that we have the balancing in the political equation, if I were the leader of the party, I would not need anybody to remind me that we can change this mix."