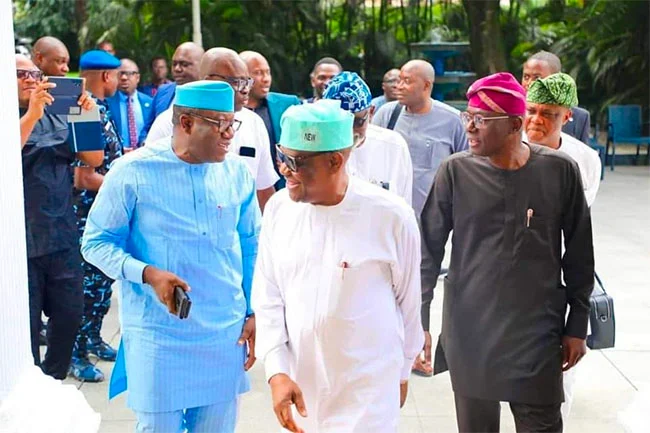 The Rivers State All Progressives Congress (APC) Publicity Secretary, Chris Finebone, has said that Governor Nyesom Wike was desperate for an alliance with Asiwaju Bola Tinubu, presidential candidate of the ruling federal party 'to remain relevant after 2023'.
POLITICS NIGERIA reports that Wike has in recent times been meeting with some APC chieftains, including Tinubu's allies. On Monday, the Lagos State Governor, Babajide Sanwo-Olu, was invited to inaugurate a road project.
The Rivers governor also invited the Speaker of the House of Representatives, Femi Gbajabiamila, to inaugurate some projects in his state.
Earlier, some APC governors led by the Chairman of the Nigerian Governors Forum (NGF), Kayode Fayemi, had also met Wike in his state amid his apparent feud with the presidential candidate of the Peoples Democratic Party (PDP), Atiku Abubakar.
Commenting on the romance between APC chieftains tagged 'Tinubu's men' and Wike, Finebone told the press: "The end result is how to survive 2023 general elections and remain politically relevant thereafter.
"In a scenario where Asiwaju/APC wins, Wike deserves the grace of God to walk free.
"He needs the protection post-2023 so badly.
"Therefore, it is clear that Wike is the one chasing after Asiwaju/APC and not the opposite."