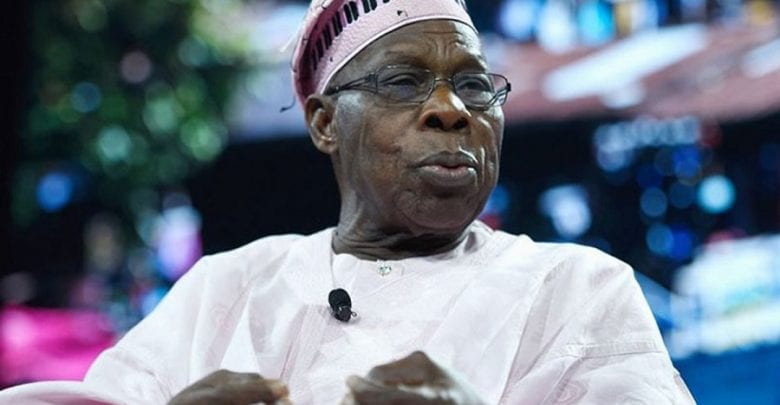 A source familiar with the London meeting between the presidential candidate of the Labour Party for the 2023 election, Peter Obi, and former president Olusegun Obasanjo, has said that the camp of All Progressives Congress (APC) presidential candidate, Bola Tinubu, is not happy with the development.
POLITICS NIGERIA learned that the Tinubu's camp are displeased that the former Nigerian leader was at the parley Governor Nyesom Wike of Rivers State had with Obi in London, United Kingdom (UK).
It would be recalled that last week, Obasanjo met with Wike and Obi in London.
The trio met last Thursday alongside Governors Samuel Ortom of Benue State, Okezie Ikpeazu of Abia State, Seyi Makinde of Oyo State and former Cross River State Governor, Donald Duke.
The meeting comes barely 24 hours after Wike met with Tinubu, in the UK.
Now, this newspaper has learned that Obasanjo's presence at the meeting was at the instance of Obi.
"First, it was the Wike camp that leaked the London meeting with Obasanjo and Obi, and secondly, it was because of Peter Obi that Obasanjo was present at the meeting with the Wike camp," the source who asked not to be named, said.
"The Wike camp did not want the story leaked by someone else and that informed their decision to leak the story and picture that they met with Obasanjo and Obi.
"Obasanjo was at the London meeting at the instance of Obi.
"The Wike camp wanted to meet Peter Obi, but Obi requested that Obasanjo should be present before the meeting could hold.
"The Tinubu people were not happy that Baba (Obasanjo) was there (London) because they felt Baba had committed himself when they met with him in Ogun State.
"They felt Baba was already committed to them (Tinubu's camp) and so when he (Obasanjo) met with Wike, alongside Obi, the Tinubu camp was not happy that he was part of the London meeting with Wike and Obi."