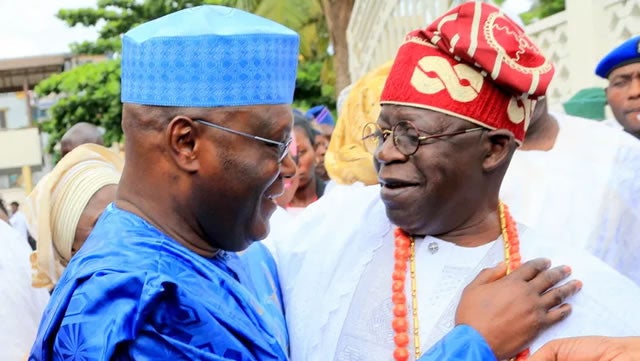 Muslim and Christian clergies from the Northcentral region, on Thursday, endorsed Moses Ayom, to run for the office of Nigeria's president in the 2023 election.
POLITICS NIGERIA reports that the religious leaders made their position known when they accompanied Ayom, an indigene of Benue State, to visit the President-General of Mdzough U Tiv, retired CP, Iorbee Ihagh, at his residence in Makurdi.
Imam Muhammad Salisu, who spoke on behalf of the Muslim clergies, noted that the choice of Ayom was reached after thorough consultation.
"We have come to a logical conclusion that Moses Ayom is the candidate Nigeria needs at this critical moment of sustainable change.
"It is with immense pleasure that we the entire Middle Belt Imams endorse our very own Chief Moses Ayom.
"We have identified Chief Ayom as a credible aspirant for the forthcoming Presidential elections in 2023," he said.
Furthermore, Salisu called on some collosal politicians in the country, including Bola Tinubu, Atiku Abubakar and former senate president Bukola Saraki to support the Ayom project and take the reserved seat of fathers and advisers.