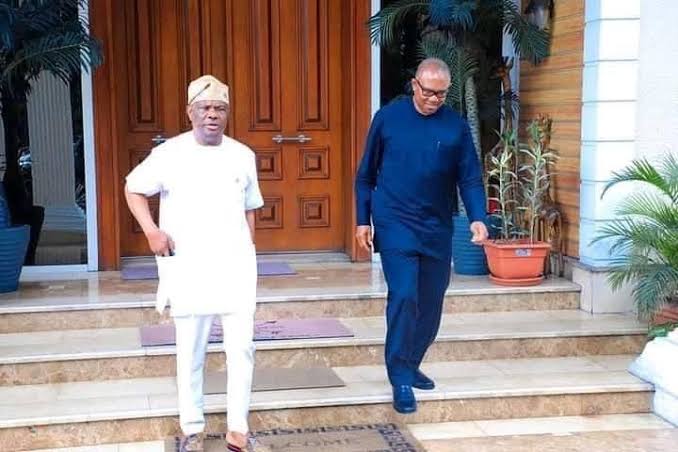 As the 2023 elections draw near, media scholar, Farooq Kperogi, on Wednesday suggested that an alliance is being secretly planned between Nyesom Wike, Governor of Rivers State; and Peter Obi, presidential candidate of the Labour Party (LP).
POLITICS NIGERIA reports that Kperogi's comments is coming after both men met earlier today in Port Harcourt, Rivers State capital.
This newspaper had reported that Obi paid a visit to Wike at his private residence. They met behind closed doors.
Wike had run for the People Democratic Party (PDP) presidential ticket but lost to former Vice President, Atiku Abubakar.
Then, he was considered as a viable running mate to Atiku alongside two others.
However, he lost the chance to Delta State Governor, Ifeanyi Okowa.
Kperogi posited that something interesting is about to happen, asking Atiku and the PDP to "watch out".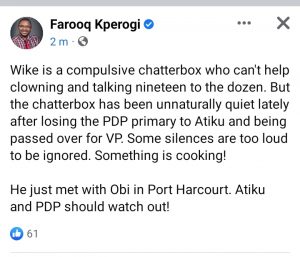 "Wike is a compulsive chatterbox who can't help clowning and talking nineteen to the dozen. But the chatterbox has been unnaturally quiet lately after losing the PDP primary to Atiku and being passed over for VP. Some silences are too loud to be ignored. Something is cooking!
"He just met with Obi in Port Harcourt. Atiku and PDP should watch out!" Kperogi wrote on his Facebook page.