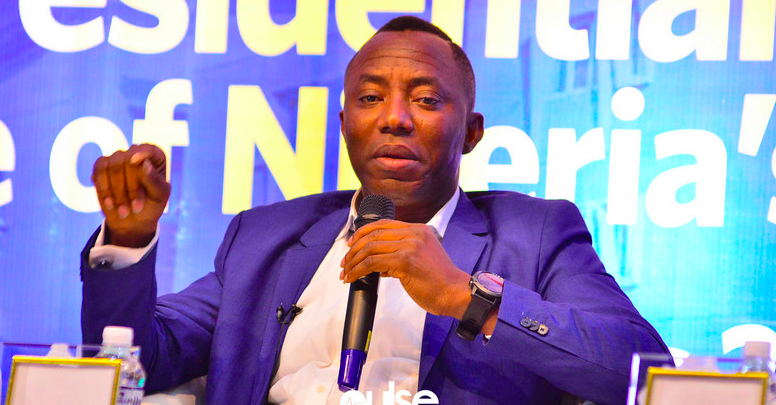 21 days to the 2023 general elections in Nigeria, Omoyele Sowore, the presidential candidate of the African Action Congress (AAC), has asked the Independent National Electoral Commission (INEC) to fulfill its "sacred duty" of delivering a credible election.
POLITICS NIGERIA reports that speaking in an interview with The Sun, published on Saturday, Sowore urged INEC not to betray the Nigerian electorate's trust, warning that anything short of credible elections in the February and March polls will "attract dire consequences".
"If INEC is committed to ensuring that we have a free and fair election, they can make it happen. We saw that happen in 2015 under Prof Attahiru Jega," Sowore said.
"My message to INEC is that they should realise that they have a sacred duty to deliver to Nigerians, the leader that the people truly want. Anything short of that would be a massive betrayal of trust, and the wilful sabotage of the dreams and aspirations of 200 million Nigerians. And that could attract dire consequences."