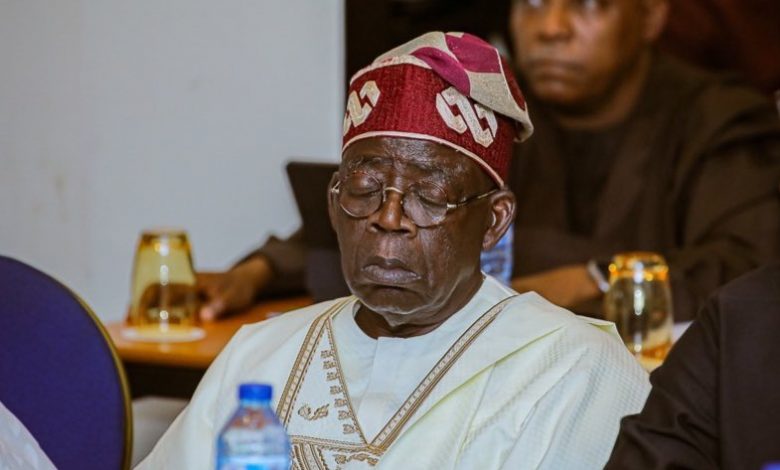 Hajia Naja'atu Muhammad, the former Director of Civil Society in the Presidential Campaign Council (PCC) of the ruling All Progressives Congress (APC) presidential candidate for the 2023 election, Bola Tinubu, said the APC candidate demonstrated clear symptoms of dementia when she visited him for a private meeting in London, United Kingdom (UK).
POLITICS NIGERIA had reported that Muhammad quit as Tinubu's Campaign Director, saying the challenges Nigeria faces require her to continue championing the struggle for a better country with a clear conscience.
Expatiating on her reasons for dumping Tinubu, Muhammad said the former Lagos State governor has serious health challenge.
"Asiwaju (Tinubu) that I sat with for two hours, he slept most of the time, it was Bisi Akande that I was really talking to," she told The Whistler.
"Most importantly he is not only physically unfit, he is mentally unfit, whether we want it or not, this is the truth. It's not that I hate him, I respect him because I have heard of one or two people that he assisted which is good.
"He has very serious dementia, I believe he has Alzheimer's because he cannot even hold a cup of tea.
"If you remove tribal sentiment, if you remove the Lagos/Ibadan press, if Tinubu were not a Yoruba man, he will not dare contest election because they will crucify him, but people are all there to defend him because he is Yoruba, it's egbe omo Oduduwa over everything else.
"I was in the campaign for Yola, and we had to beg them to take the mic from him, everything about Tinubu is based on lies. Imagine he is an Hausa man, will he contest elections with all these gbese on top of him?
"In this campaign, nobody should talk of corruption because they are corruption personified."