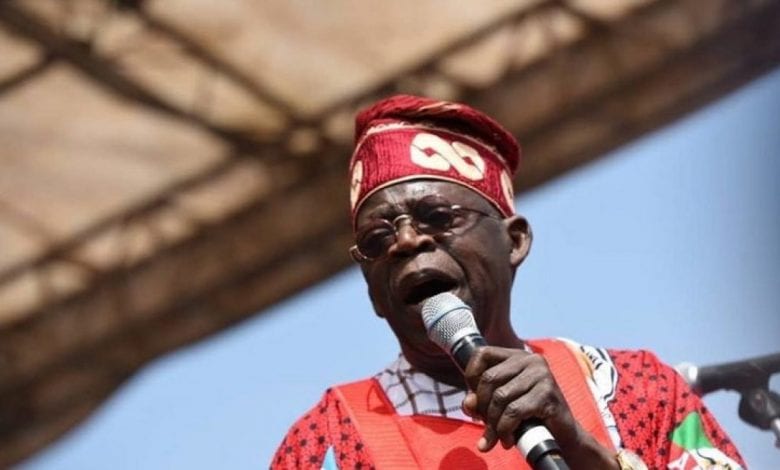 The presidential candidate of the All Progressives Congress (APC), Bola Tinubu, has said that his choice for the vice-presidency in respect of the 2023 election, is in his "pocketbook".
POLITICS NIGERIA reports that Tinubu said this on Thursday night when he visited President Muhammadu Buhari at the State House, Abuja.
Asked by newsmen who is running mate would be, the 70-year-old responded: "I won't tell you that. That is my right; it is in my pocket book."
Meanwhile, the forum of former Deputy Governors of Nigeria under the APC has advised Tinubu and stakeholders in the ruling party to downplay religious and ethnic factors in the consideration and selection of the former Lagos State governor's running mate.
Former Deputy Governor of Edo State and Chairman of the forum, Lucky Imasuen, who spoke on behalf of the ex-deputy governors, counseled Tinubu to prioritise "core democratic ethos" before choosing his vice.
He also said the ex-deputy governors believe in Tinubu's competence.