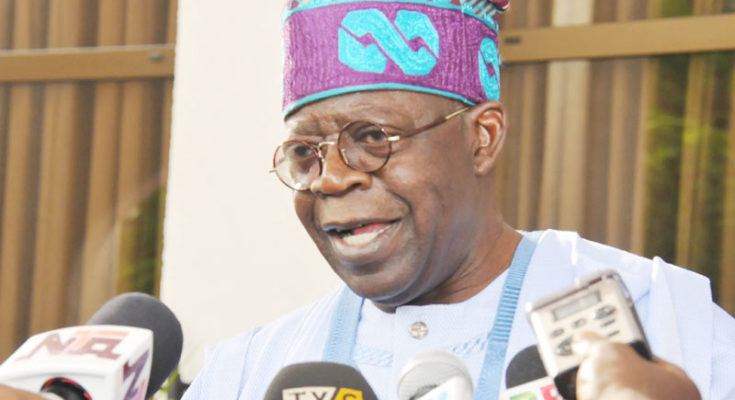 A political movement to canvas support for the national leader of the All Progressives Congress, APC, Bola Ahmed Tinubu ahead of the 2023 presidential election has been unveiled in Abuja on Friday.
The National Coordinator of the group, Umar Inusa, said the movement called BAT Project 23,' consists of supporters of the former Lagos state governor who were drawn from across the 36 states of the federation and the Federal Capital Territory.
In an address during the inauguration of the movement, Inusa noted that the movement was formed to canvas support for Tinubu to contest in the 2023 presidential election.
He said it was time for the APC national leader to offer himself for service in order to build on the successes recorded by President Muhammadu Buhari.
According to him, Tinubu has demonstrated a can-do spirit since joining politics, saying that it was worthy of note that the "political tactician" had mentored countless leaders across disciplines without considering their religious or ethnic backgrounds.
Inusa said, "Tinubu is a leader who transforms nothing into something and feeds his people from the riches of what has been so transformed.
"In his time as Lagos State governor, staff salaries, developmental projects, philanthropic activities never stopped. That is the man of Bola Tinubu; and that is just one state."
"Now, think about the bigger picture here. If he did that in Lagos and we never heard Lagos State going into recession at the time, what if he had the whole country struggling to manage her abundant resources? Let us ponder upon that.