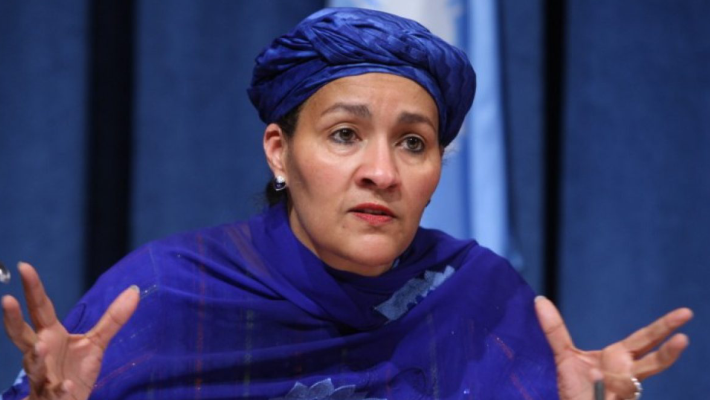 Amina Mohammed, United Nations Deputy Secretary-General, has revealed why a woman should succeed President Muhammadu Buhari.
Speaking in an interview on Tuesday, the former Minister of Environment said the country needs a leader who will look at the country in its unity and its strength. Mohammed says Nigeria deserves a leader who will really begin to talk about moving the country forward.
The UN official also added that she hopes a woman becomes Nigeria's President come 2023, adding that there is nothing a man can do that a woman can't do. She asked Nigerian women to stand up and contest for the different offices in the country, noting that there is no reason why a woman cannot lead Nigeria.
She said: "So, women should stand up. They have 50 percent of the votes and if they can convince the 'hes' for 'shes', the men who support women, then absolutely why not? There is no reason why a woman cannot lead Nigeria.
"That is my hope and I do not see that there isn't a woman that cannot do that. I always believe that you should strive for that aspiration and don't fail for want of trying."
Mohammed said all Nigerians must come together to rebuild the country, regardless of ethnic or political affiliations. She noted that Nigeria can provide the kind of leadership that Africa wants by working towards achieving the UN 17 Sustainable Development Goals by 2030.