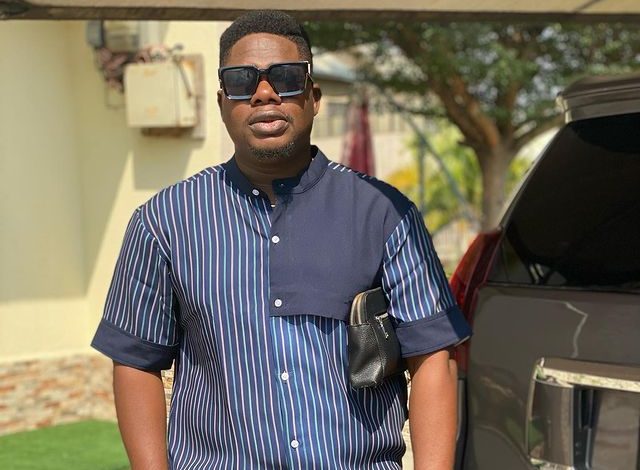 Social activist and actor, Debo Adedayo, popularly known as Mr Macaroni, has asked people to follow their prerogative as he "cannot endorse any political candidate for you".
POLITICS NIGERIA reports that the 2023 presidential election is 192 days away and engagements by politicians and their cronies have already started.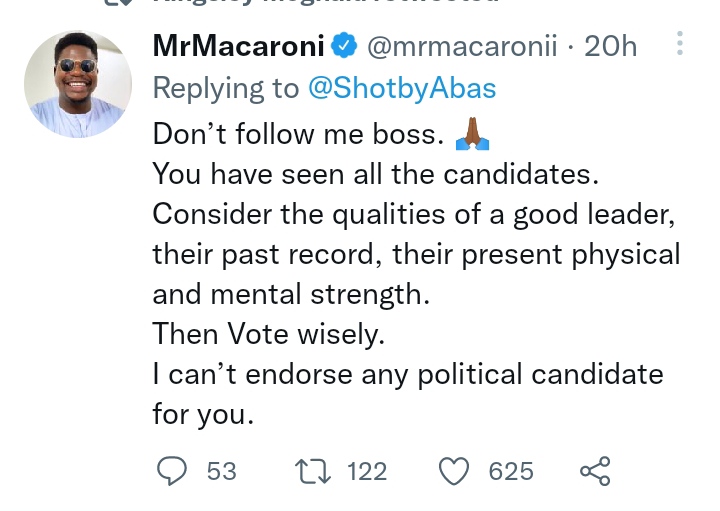 "Don't follow me boss. You have seen all the candidates. Consider the qualities of a good leader, their past record, their present physical and mental strength. Then Vote wisely. I can't endorse any political candidate for you," Mr Macaroni wrote in a tweet reply on Tuesday.
Earlier, Mr Macaroni urged Nigerian youths to reflect on the pains and sadness they went through during the EndSARS protests in October 2020 before casting their votes in 2023.
Also, he stated that he would not vote for neither the ruling All Progressives Congress (APC) nor the Peoples Democratic Party (PDP).