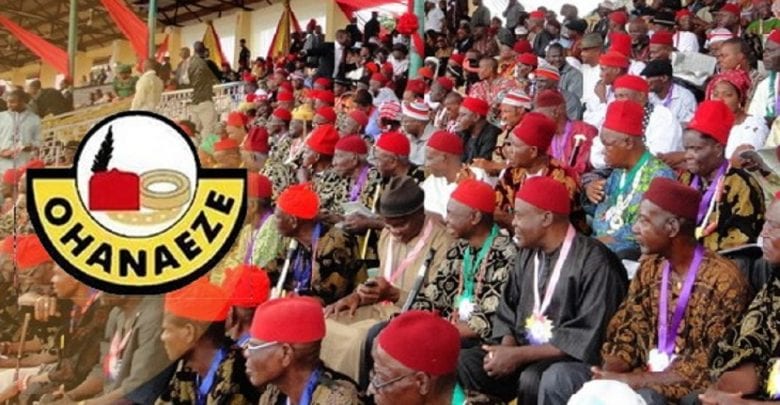 The UK & Northern Ireland chapter of Ohanaeze Ndigbo has said that it is the turn of the South East region of the country to produce the next President in the forthcoming 2023 election.
Speaking at a news conference at the weekend in Abuja, the President of the group, Dr Nnanna Elias Igwe, asked other regions of the country to jettison their plan to produce the next Nigerian leader.
Igwe warned any Igbo politician who wants to truncate the plan of the region not to produce the next President of the country to desist from such a plan immediately.
The Igbo leader noted that one of the ways to stop secessionist agitations is to cede the presidency to the Igbo in 2023, noting that the SouthEast would no longer be taken for a ride.
Igwe also asked some leaders in the North and Southwest to stop arrogating to themselves the sole power to decide who becomes the President of the country.
He noted that the South East has come of age to have an Igbo president after 50 years of sacrifice, adding that the region also wants to decide what kind of economy we run, what social life we live, and who becomes the Nigerian leader and other political decisions.