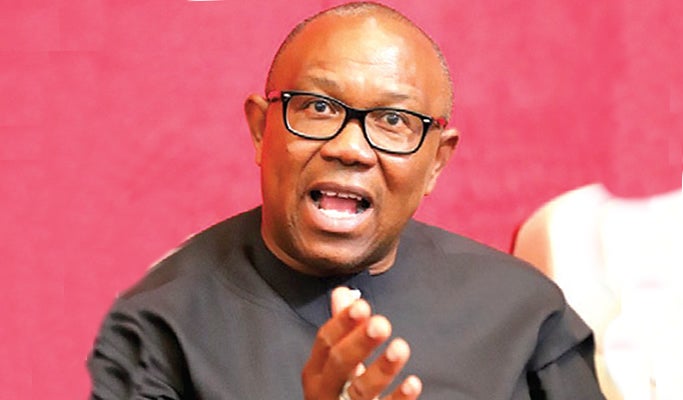 As the 2023 election approaches, a former Youth Leader of the Peoples Democratic Party (PDP), Deji Adeyanju, on Wednesday asked a presidential aspirant on the platform of the party, Peter Obi, to withdraw from the contest.
POLITICS NIGERIA reports that according to Adeyanju, Obi wil be defeated at the PDP primaries, and his co-contestants will use the result to mock him and "justify future actions".
"Peter Obi should not participate in that PDP primaries & I know why I'm saying this. They will use the result not just to mock him but to justify future evil actions. It is better to withdraw from the race than to participate in such an election. I know these politicians so well," Adeyanju said via his known Twitter page.
In another tweet, the socio-political commentator advised Obi, a former Governor of Anambra State, to exit the PDP, because he would be humiliated in the presidential primary election coming up soon.
"Peter Obi should leave PDP now before it's too late. With the way they have structured the delegates even in Anambra, he may not get up to 20 votes. PDP does not care about equity but money," he said.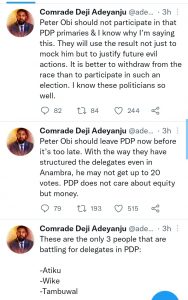 Furthermore, Adeyanju named three PDP politicians as the genuine aspirants "battling for delegates". He mentioned former Vice-President Atiku Abubakar; Rivers State Governor, Nyesom Wike; and Governor Aminu Tambuwal of Sokoto State.