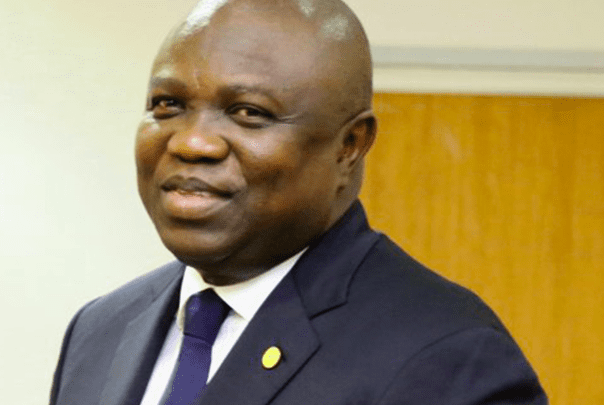 The decision of some members of the All Progressives Congress to challenge the decision of a national leader of the party, Senator Bola Tinubu who has endorsed Governor Babajide Sanwo-Olu for second term may be an indication that the godfather of Lagos politics is losing his grip on the state, write Adedayo Akinwale
As the country continues to prepare for next year's general election, the question on the lips of many is who replaces outgoing President Muhammadu Buhari. While the presidential election is, unarguably, the most important of all the elections, governorship elections in some states would be tricky and interesting.
As things stand, Mai Mala Buni of Yobe State, AbdulRahman AbdulRazaq of Kwara State, Inuwa Yahaya of Goombe State and Babagana Zulum of Borno State will win the governorship tickets unopposed, Dapo Abiodun of Ogun State, and Babajide Sanwo-Olu of Lagos State will have to slug it out with their opponents.
Ever since the former Governor of Lagos State and a national leader of the All Progressives Congress (APC), Senator Bola Tinubu left office in 2007, he has been the most formidable godfather in the state and by extension in Nigerian politics. As far as Lagos is concerned, Tinubu decides who gets what; one from councillorship position to governorship position without anyone going against his directive. His word is law.
Prior to 2019 elections, Tinubu ensured that former Governor Akinwumi Ambode was denied a second term ticket, despite his acknowledged sterling performance in office. Interventions from APC governors, as well as President Buhari did not save Ambode from the impending doom.
Against this background, everybody was anxious whether Sanwo-Olu would be given 'the Ambode treatment' or he would be endorsed for a second term in office. Sanwo-Olu couldn't obtain the governorship form because he was waiting for Tinubu's green light.
At the end of the day, Tinubu endorsed Sanwo-Olu and Babafemi Hamzat's bid to continue in office beyond 2023. His endorsement of Sanwo-Olu and Hamzat laid to rest the speculation that Tinubu had dumped Sanwo-Olu for a former Permanent Secretary in the Lagos State Civil Service, Mustapha Olorunfemi.
"We have a brilliant governor at the helm of affairs, who is supported by his deputy to build an unbreakable team that has raised the bar of excellence in governance in Lagos. I specially thank Dr Hamzat, who has been a very good assistant and a pillar of support to the governor.
"Sanwo-Olu with Hamzat have raised an impenetrable team. I commend both of you and all members of the cabinet. You have all done wonderfully well and I must say that I am very proud of you," Tinubu said.
The raising of Sanwo-Olu's hand by Tinubu was preceded by a motion moved by the Vice Chairman of APC (Lagos East), Saidat Oladunjoye, for open endorsement of the governor by the party's leadership. The motion was seconded by the lawmaker representing Alimosho Constituency in the House of Assembly, Kehinde Joseph. The motion attracted a resounding approval from all stakeholders in attendance.
Despite his endorsement by Tinubu, Sanwo-Olu, after submiting his APC nomination form his political godfather said the party in Lagos would not prevent any aspirant vying for any position from testing their strength at the primaries, noting that all candidates that would be fielded by the party across elective positions must go through a delegate electoral system.
He said, "Aspirants, who are showing interest in positions from House of Assembly to governorship, go and get your forms; you are going to contest primaries. There will not be any favouritism in the primaries. We want you to contest and test your popularity. Nobody will ask you to step down for another aspirant. Let all aspirants mobilize their supporters; if you win, you win. If you lose, there will not be a refund of the nomination form."
Unlike what was witnessed in previous elections, the decision of a former Commissioner for Energy under the Ambode, Mr. Olawale Oluwo to obtain nomination form to contest for governorship position in 2023 would be the first time Tinubu's anointed candidate was being challenged by members of the party. Aside Oluwo, a former permanent secretary in the state government, Mustapha Olorunfunmi also picked his own form to challenge the status quo.
Former governor Ambode whom many believed was still bitter about how he was denied a second term ticket is the one backing Oluwo. Olorunfunmi was known to be very close to Tinubu. That he had the courage to pick a nomination form without the knowledge of Tinubu was suspect, especially after Tinubu had endorsed Sanwo-Olu for second term.
No doubt, Ambode is roaring for a revenge action. He wants to avenge his humiliation in 2019 and he was been working with others like Minister of the Interior, Rauf Aregbesola and those in the political camp of Vice President Yemi Osinbajo to take over the APC and government in Lagos. The move has been gaining traction in recent weeks.
Oluwo and Olorunfunmi's decision to challenge the godfather of Lagos politics, political analysts believe may have opened a new vista in the politics of Lagos, thereby raising the question: is Tinubu losing his grip on Lagos?
The past years brought a steady infusion of grim news about the handling of the party's affair in the state; much of it caused by the actions and inactions of Tinubu as some few daring members had challenged his continued leadership.
Nevertheless, a strange atmosphere has enveloped the APC in Lagos which the opposition to Tinubu, especially at the federal level is determined to achieve. This has got the party leadership in the state anxious.
For instance, Ambode has in recent times challenged the party. During the last delegate election, he conducted his own primaries and his team held elections. He even had his own delegates at the national convention held in Abuja.