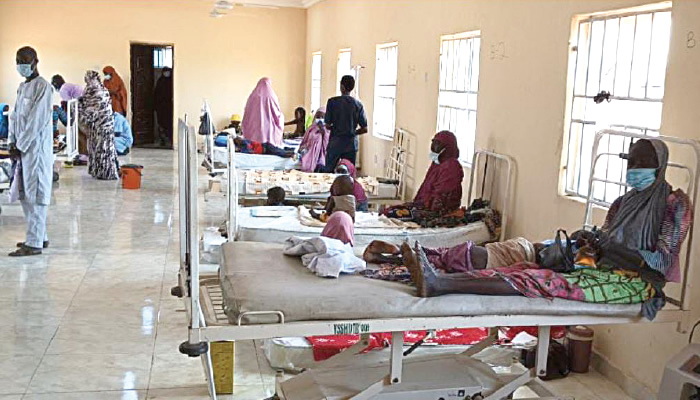 Dr. Mohammed Nasir Mahmoud, the Director General of Kano Primary Healthcare Management Board, has revealed that 520 children have lost their lives due to suspected cases of diphtheria outbreak in the state.
Mahmoud made this announcement during a press conference in Kano organized by UNICEF for journalists in Northwest states.
He said: "There is the data we generate through our disease surveillance and reporting system.
"Based on that report, this year, Kano has reported about 8,700 suspected cases of diphtheria, and about 6,000 have been confirmed.
"About 520 children are suspected to have died of related illnesses this year alone.
"We track this record on a daily basis. We believe the record is much more than what we are getting because the reporting system is not as it should be."
Mahmoud, who mentioned that the state currently makes up 80% of the outbreak, reassured everyone that the government at all levels and key stakeholders are working tirelessly to reverse this alarming trend.
On his part, the UNICEF's Chief of Kano Field Office, Mr Rahama Farah, said the disease has spread to 39 of the 44 local government areas in the state, with eight metropolitan local government areas being the worst hit.
Farah, who expressed worry about the development, noted that the outbreak threatened child survival, health and the well-being of children.
The agency boss said there is a need for support and collaboration to tackle the disease headlong.