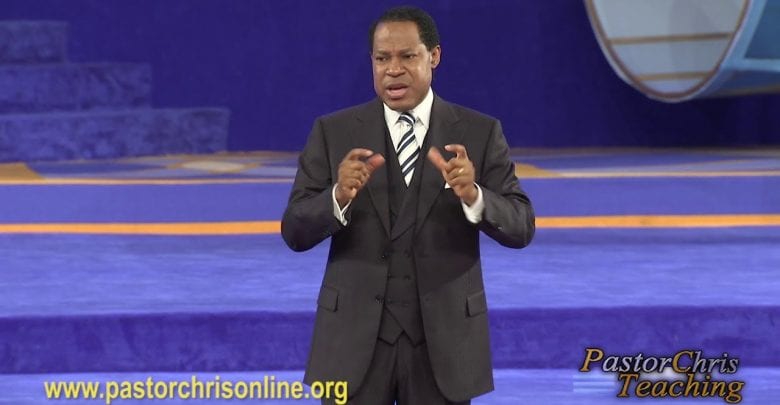 Popular Christian Preacher, Chris Oyakhilome has been criticized by the National Orientation Agency over his recent comments on the Lockdown order issued by the Nigerian Government.
POLITICS NIGERIA recalls that the General Overseer of Christ Embassy Church a.k.a Loveworld Ministries, Chris Oyakhilome came under heavy fire for alleging that the coronavirus was caused by 5G technology.
Oyakhilome, in a recent program, warned Nigerians that they were not fighting 'any virus', adding that it was '5G' that was killing people in Wuhan, China. Quoting him;
"The Federal Government was pushed to lockdown Abuja and Lagos specifically because of 5G in Abuja and Lagos. They had already tested 5G in Abuja and now they are digging in Lagos to get it ready. That is why they locked down Abuja and Lagos so that the 5G can be installed."
"I have said before that what killed people in Wuhan, China, was not the virus but the 5G. If you say it is not, tell us how you discovered yours. The world is not dealing with a virus. This is the biggest deception in the world. You cannot hide from a virus by staying in your house".
Speaking on the development, the spokesman for NOA, Ogenyi Paul told Punch;
"I am actually surprised that Pastor Oyakhilome is making this statement despite repeated clarifications by the Nigerian Communications Commission that 5G has nothing to do with coronavirus."
"Is he saying the lockdown in the US and China is also because they want to lay 5G cables? If that is what he said then he is not informed and he needs to be educated."
"Nigeria needs to come together to fight this pandemic. It is real and we must fight it. If this kind of information continues to be disseminated, we will be the worse for it."