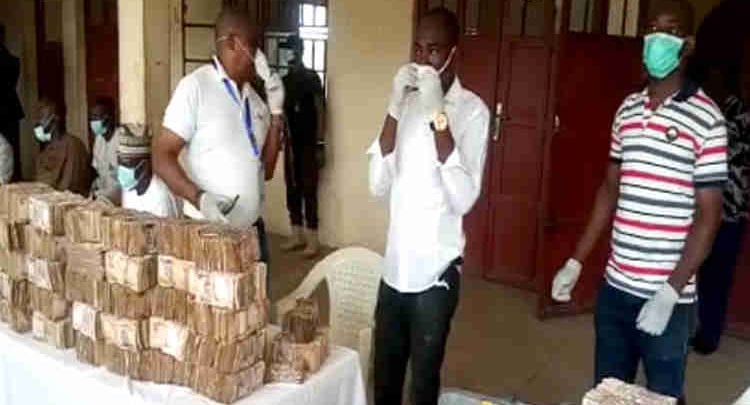 Over 7000 residents of Ikeduru Local Government Area of Imo state, has benefitted from the ongoing conditional cash transfer, a report has shown.
The report was based on the observation of Tracka, a social platform for active citizens who are interested in monitoring budgets and public projects in their communities.
However, the group has begun to monitor the conditional cash transfer which is meant to be benefitted by vulnerable households in Nigeria.
Recall that President Muhammadu Buhar during the broadcast aired to address the government's efforts during the COVID-19 pandemic, declared that the vulnerable Nigerians should be paid for two months.
According to him, it is one of the palliative measures to cushion the stay-at-home order placed in high-risk states.
The Minister of Humanitarian Affairs, Disaster Management and Social Development, Hajia Umar Sadiya, has said the group has flagged off the sharing of 20,000 naira for vulnerable households in Abuja as well as some other states.
Nonetheless, this generated controversies among Nigerians who demanded that the process of sharing should be transparent.
Meanwhile, on Friday, Tracka announced that its team tracked the cash transfer in the local government areas in Imo state.
"Today, our team tracked the FG conditional cash transfer in Ikeduru LGA, IMO State.
"We observed that 7,200 beneficiaries were selected from 12 wards across the LGA, they all received N20,000. They presented their ID card to the coordinator using the register for screening," the group wrote on Twitter.