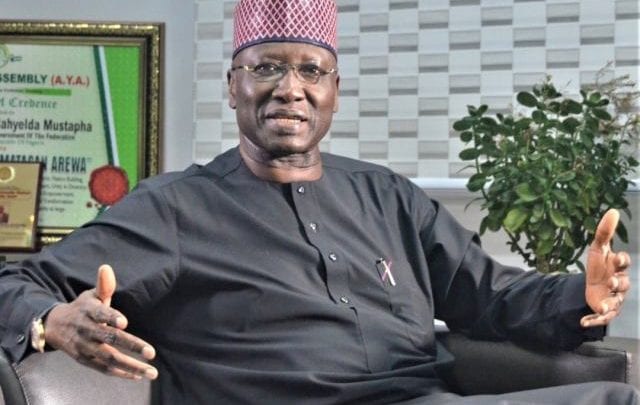 Prior to the outbreak of COVID-19 in Nigeria, several misconceptions have been expressed about the killer-disease, many of which were shared on social media platforms.
This does not seem to have waned ten weeks after the country has recorded its first case, an Italian man. As of Wednesday, Nigeria has recorded 4972 cases of the pandemic in 34 states and the FCT.
On Thursday, the National Coordinator of the Presidential Task Force on COVID-19, Sani Aliyu, addressed the misconceptions during the national daily briefing.
The briefing was aired on Channels TV and monitored by POLITICS NIGERIA.
"As we all know, they say knowledge is power and having that knowledge. You will be able to protect yourself as stated by the NCDC."
1. Hot weather
Recently, some people have opined that hot climates prevent the spread of COVID-19.
According to Aliyu, no matter how sunny or humid the weather is, anybody can contract COVID-19.
"Nigeria has recorded a total of almost 5,000 cases to date irrespective of the fact that we are actually a hot country. There's also no scientific evidence to show that coronavirus cannot survive in hot weather the best way to protect ourselves against COVID-19 is by maintaining physical distance."
2. The stigmatisation of patients who have recovered
There is also a misconception which has to do with the fact that people who have recovered should be avoided.
Aliyu said: "If you recover from COVID and you're no longer excreting the virus, you are in the best position to to be considered safe. It's important that we continue to regard covid as a disease that does not respect gender, socio-economic class, age or geographical location."
He advised that people should stop stigmatising those who have recovered.
"We must also stop stigmatization of people with COVID infection."
3. Use of bleach or ethanol as a cure
The PTF coordinator debunked claims that bleach or ethanol can cure covid-19 patients.
"It should really be used to disinfect surfaces. As we all know bleach is poisonous if you take bleach. Yes, it could cure the coronavirus on your mucosal surface, but it could also kill you so it's definitely not advised."
4. Contracting Covid-19 from a foreigner
He stated that many Nigerians express the fear that one can only contract covid-19 from a foreigner.
"Well, more like you're just as likely to catch COVID from a fellow citizen at the moment. We have increased cases of community transmission of the virus in Nigeria."
He urged citizens to try and protect themselves and others by adhering to the safety precautions.
5. Africans are immune against the virus
Aliyu explained that over seventy thousand cases of covid have been diagnosed in Africa with over 2,000 deaths so far.
"There's no doubt, Africans are getting the virus and Nigerians are getting the virus as well. So we are not immune on the basis of being Africa."
6. Only the sick Contract Covid-19
Another common misconception is that, before one can contract covid-19, one has to be very sick.
The PTF Coordinator stated that majority of persons, up to 8 out of every 10 persons with covid, are with mild or moderate symptoms that will not even require hospitalization.
He added that a lot will not even know that they have contracted the disease because the symptoms will be so mild that they do not require them to stop their normal activities.
7. Face masks is a sufficient protection
Another misconception is wearing a face mask alone is sufficient to protect you from covid-19.
"Well, face masks are used to cover the mucosal surfaces of the nose and mouth. As far as I know that I know. Face masks only cover the mouth and nose so you can still catch covid if you expose yourself to somebody with the infection," Mr Aliyu said.
8. COVID-19 is a biological weapon
Covid-19 is being rumoured to be a product of some conspiracy theories and as such, there is a misconception that it is a biological weapon by governments to generate resources.
Mr Aliyu however said that is far from the truth. "If you're going to generate resources, you wouldn't start by creating a pandemic."
"No government will destroy its own citizens. It would expect that that government would have made sure that their citizens are immune to this," he concluded.