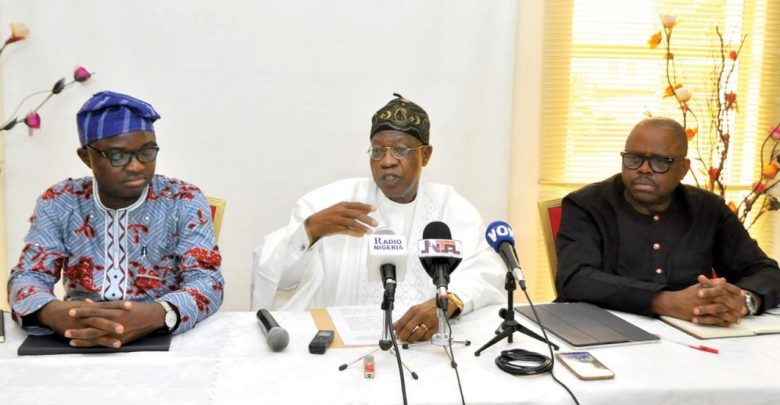 The minister for information and culture, Lai Mohammed, has said that 99 per cent of Nigerians are informed about the novel coronavirus also known as COVID-19.
The viral respiratory disease has hit over 187 nations of the world in the last three months. POLITICS NIGERIA reports that over 3.5 million people have contracted the disease globally. As of the time of filing this report, 1932 persons have been infected in Nigeria, with over 12,000 contacts being traced, this paper learnt.
Mr Mohammed disclosed the extent of the awareness created about the dangers and preventive measures about the disease during the national daily briefing of the Presidential Task Force on the disease.
Responding to questions from journalists, he said: "The truth of the matter is that Covid-19 is real and it is about life and death. And we at the PTF will continue to take this matter very seriously. I don't believe that any reasonable person will trivialise the issue of Covid-19 and if they do, that will be a very grievous mistake on their part."
He spoke on efforts by the Federal Government to sensitise the populace. "We've been doing a lot to keep Nigerians informed through various jingles and adverts and commercial about the pandemic. Even this daily national briefing is part of our programme. We'll continue to improve on this," the information minister said.
According to Mr Mohammed, there is a need to spearhead more awareness projects on stigmatisation and the need to have personal protective materials like sanitisers and face masks.
"The NOI polls show that 99 percent Nigerians are aware of Covid-19 so the problem is not that of awareness but of mischief on the part of some people."
"The PTF is not relying just on jingles but community relationship because if the community does not take ownership," he said.
On efforts to salvage the situation in Kano State, the minister announced the decision of the PTF to revive Over 3000 operatives in Kano who were used during polio. He said they will act as scouts to identify houses in need of testing.
Commenting on the harassment of journalists by security operatives, Mr Mohammed restated the essence of any media house's identity card.
"I think we've made it clear that a valid identity card of any media organisations is enough to allow any media person to move freely." He however assured that reported cases of harassments will be escalated to the heads of security agencies in a meeting scheduled for Saturday.