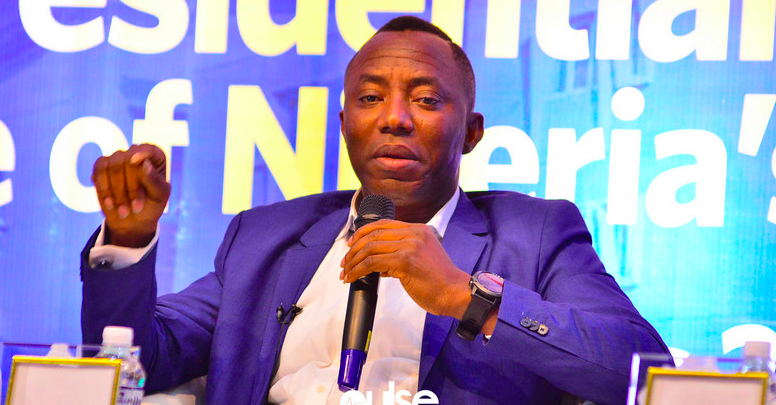 The African Action Congress, AAC, Party is currently embroiled in a serious crisis following the suspension of its Former Presidential Candidate and publisher of Sahara Reporters news platform, Omoyele Sowore on Monday.
The leadership of the party suspended Sowore over "failure to convene national executive council (NEC) meeting, financial misappropriation and other anti-party activities".
According to a member of the party's national executive committee(NEC), Mr. Mazi Okwy, the suspension was based "particularly on inflow of illegal foreign funds into the party and personally retaining same in contravention of Section 225 (3)(4) of the 1999 Constitution (as amended)".
The party has since appointed another National Chairman, Mr. Leonard Ezenwa with one Olufemi Abayomi as his deputy. Reacting to the Development, Sowore stated;
"It has come to the notice of the office of the Chairman of the African Action Congress that a group of suspended members, induced by financial reasons and anti-progressive politics, gathered in Abuja today, 13th May 2019, and purportedly held a NEC meeting,"
"These members, led by Leonard Nzenwa, former national secretary, who was suspended for financial impropriety and anti-party activities, have demonstrated by their actions that they have never been, and have never shared, the core beliefs that those of us in the African Action Congress hold."
"Leonard Nzenwa is hereby expelled from the party, and the misguided individuals who participated in the Abuja meeting are suspended from the party until investigations reveal the extent of their involvement."