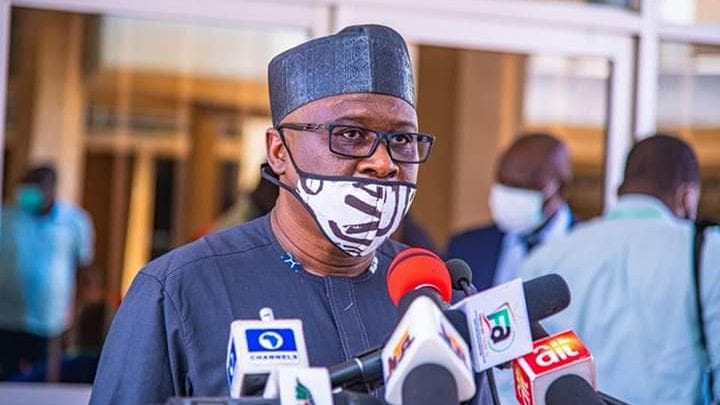 The Adamawa state government on Wednesday imposed a 24-hour curfew on nine crisis-ridden communities following renewed disturbances in the areas.
The communities are Lafiya, Boshikiri, Zakawan, Maserati, Dumna Zerbu, Dumna Burthi, Dumba Dutse, Duwu and Tsalbu communities in Lamurde and Guyuk Local Government Areas of the state.
Governor Ahmadu Umaru Fintiri imposed made this known in a statement by his Chief Press Secretary, Mr Wonosikou Humwashi. He added that the 24-hour curfew takes immediate effect until further notice.
Governor Fintiri warned residents of the affected communities to respect the order while everything is being done to restore normalcy.
The governor said that he expected communities that have been living peacefully for decades to share so much in common to be able to give peace a chance.
While guaranteeing the safety of the people of the state, the governor advised citizens to exercise restraint and refrain from taking the law into their hands.
He said it was regrettable that the disturbance was coming just weeks after the Tingo crisis, warning that the government will not take it lightly with anyone out to foment trouble.
Governor Fintiri added that every step has been taken for security agencies to enforce the curfew.