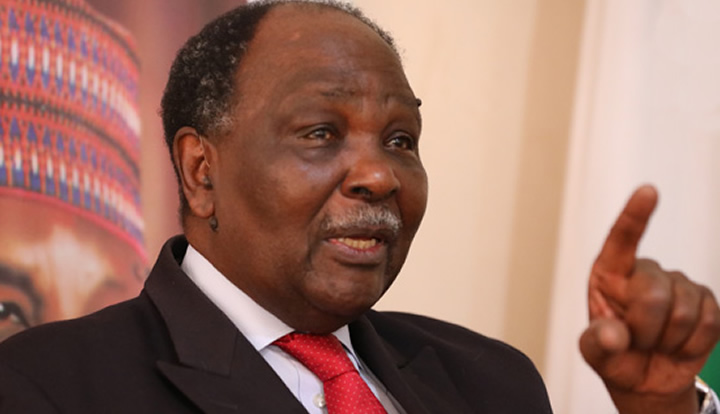 President of the African Development Bank (AfDB), Dr. Akinwumi Adesina has condemned an allegation leveled against a former Nigerian Head of State, Yakubu Gowon by a UK lawmaker.
This news platform earlier reported that Conservative MP Tom Tugendhat on Monday alleged that the former Nigerian leader stole half of Nigeria's Central Bank and kept the loot in London. He made the allegation during a parliamentary debate on a petition seeking that the United Kingdom government impose sanctions on Nigerian officials involved in the abuse of the rights of the #EndSARS protesters.
But reacting to the allegation via his Twitter page on Thursday, Adesina, who was the former Minister of Agriculture, described the allegation leveled against Gowon as misinformation. He also warned Nigerians against misinformation and fake news which he said could endanger lives.
Adesina noted that Gowon is a man of impeccable integrity, great honour, decency, honesty, amazing simplicity and humility. According to Adesina, the former Nigerian leader could not have stolen half of Nigeria's Central Bank as claimed by Tugendhat.
He wrote: "Be careful of misinformation! H.E. General Yakubu Gowon, Nigeria's former Head of State, is a man of great honour, decency, honesty, amazing simplicity, humility and integrity. I know him. A great and admirable elder statesman of Nigeria. His honesty and integrity are impeccable."
Be careful of misinformation! H.E. General Yakubu Gowon, Nigeria's former Head of State, is a man of great honour, decency, honesty, amazing simplicity, humility and integrity. I know him. A great and admirable elder statesman of Nigeria. His honesty and integrity are impeccable. pic.twitter.com/YznYN873qH

— Akinwumi A. Adesina (@akin_adesina) November 26, 2020