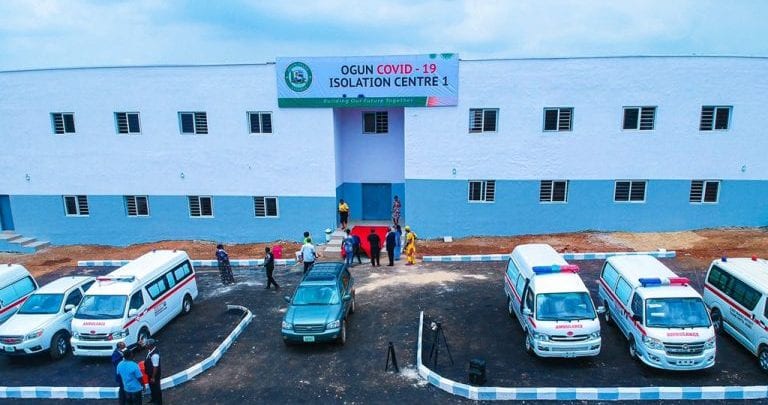 The Federal Medical Centre, Idi- Aba Abeokuta, on Monday, recorded two new cases of the novel coronavirus. This is coming a few days after it recorded one death and three new cases of chronic respiratory infection.
According to the spokesperson of the hospital, Segun Orisajo, the two new cases are adult men.
"The results of their samples returned positive a few moments ago."
"First was a 36 years old male who resides in Ifo. He was referred from a private hospital on account of difficulty in breathing and sore throat."
"He was admitted in the Centre last Thursday and subsequently screened on an outpatient basis."
He added that the second is a 46-year-old male who lives in Ake, Abeokuta, who was presented at the Centre last Thursday with fever and difficulty in breathing.
Mr Orisajo announced that arrangements are being made for their evacuation to the Ogun State Isolation centre for further management.
Nigeria has so far tested 44,458 persons since the beginning of the pandemic.
According to the Nigeria Centre for Disease Control (NCDC), the country has recorded a total of 7,839 infections.
The breakdown of all the confirmed cases so far shows that out of the total confirmed cases, there are 5,350 active cases, 2,263 have recovered and have been discharged, and 226 deaths have been reported.