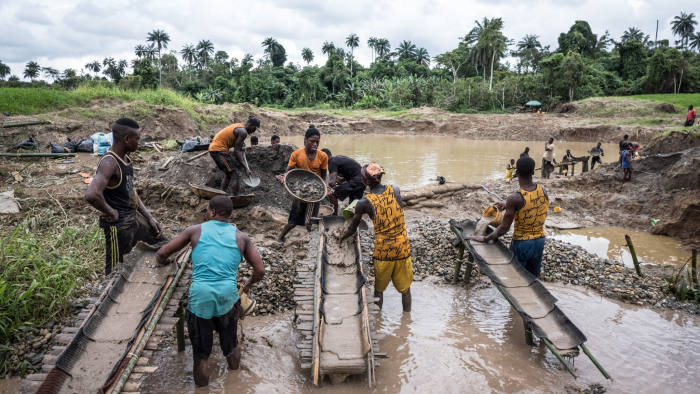 The Osun State government has again apprehended eight Chinese nationals carrying out illegal mining activities. They were arrested on Monday by Joint Task Force known as Amotekun Corps.
The state's commissioner for information, Funke Egbemode, said: "Today, the Joint Task Force of the State arrested another eight Chinese, who in spite of the previous arrests, thought they could outmanoeuvre the state's regulations."
"They are currently being interrogated and necessary actions will be taken within legal limits".
Mrs Egbemode did not disclose the exact place where the miners were arrested as she emphasised that the Gold Buying Centre in Osu, in Osun East was ready, and the state is set to maximize the economic benefits of the Centre.
"Mining is the new frontier of the economy of Osun. The State Government is, therefore, planning to maximize the sector and reap maximum benefit from it".
Before now, the governor of the state, Gboyega Oyetola has told Journalists that the government was not interested in witch-hunting anyone, rather, it wants to regulate mining activities within the State.
"If we do not sanitize the sector and take out illegal miners, we may end up like other countries who are now dealing with the negative consequences and concepts of illegal trade of natural resources like blood diamond."
"We are determined to weed out illegal and inimical elements, and out to stop negative implications of their actions such as environmental degradation in the State" he said.