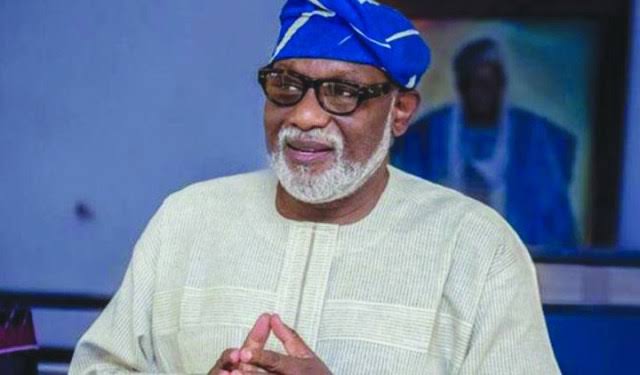 Ondo State Governor, Rotimi Akeredolu, has extended the tenure of Mr. Dare Aragbaiye as the Head of Service of the state for one year.
Politics Nigeria gathered that Aragbaiye was expected to bow out of service on March 11, going by the retirement provisions of the civil service commission.
Prior to his appointment as Head of Service, Oluwadare Aragbaiye was the Permanent Secretary, Government House and Protocol. Aragbaiye joined the state public service in 1985 as an Administrative Officer, Grade Level 08 in the Ministry of Finance.
He was Permanent Secretary in the Ministries of General Administration and Transport.
The Governor however said the decision to extend the head of service's tenure was informed by the current industrial peace made possible by the collaboration between the leadership of labour and the office of the head of service.
According to the statement signed by the Chief Press Secretary to Governor Akeredolu, Segun Ajiboye, the extension became necessary after a careful consideration of the prevailing situation with regards to the role of the state public service in his administration's quest for sustainable development in all areas.
The extension of tenure, the Governor said, was without prejudice to extant of rules and regulations guiding the appointment of the Head of Service as a civil servant.