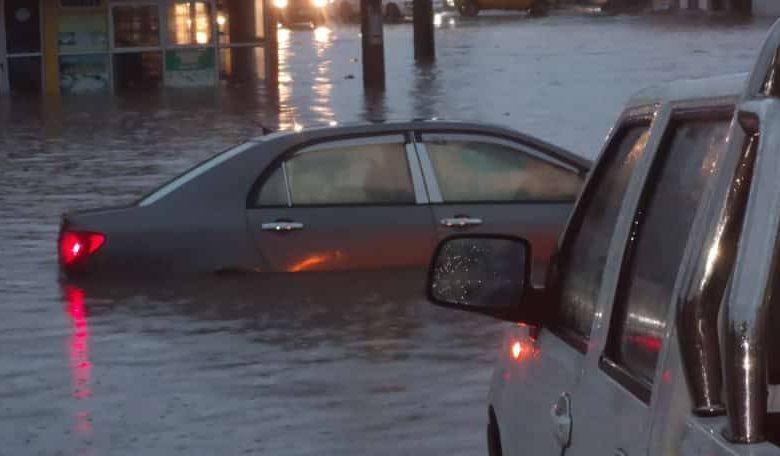 …as flood ravages community
Residents of Shasha Akowonjo, Egbeda community under the Alimosho local government have continued to lament over the abandoned drainage project at Iyana redeem and the recent floods that hit the area following a heavy downpour that occurred on Thursday and Friday for hours.
Several residents complained about the failure to provide a proper drainage system to prevent incessant flood which is ravaging their areas while others called on the government to fast track the drainage project at Iyana-redeem linking inward Shasha road.
Politics Nigeria learnt that some motorists had to take a longer route to access their homes while some parked their vehicles, to avoid mechanical faults and had to go by foot to their destinations.
During a conversation with some residents, some stated that the seems the Babajide Sanwo-Olu has caused more flood with the several road constructions ongoing while some lashed the Lagos State government over failure to combat the problem which has seemingly become an annual ritual.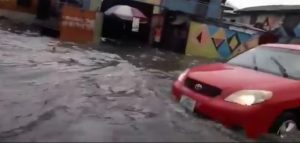 Others, however, observed that Lagos residents might have been the architect of their own misfortune by clustering the drainage system with dirt particularly water sachets, bottles among others.
Ahmed Ayoade who resides at vulcanizer bus stop along Egbeda road described the flooding as terrible, saying, "As you can see, the rain that fell this past few days has caused heavy flooding, It is just so terrible.
"It has made movement very difficult around here because some streets have not been constructed while some constructed ones do not have proper drainage,"
Another resident, who gave her name as Mrs. Laide, said she has been living in the area for over 7 years and this, has always been the issue, fear grips, everyone, when there is heavy rainfall.
"We cannot enter our homes whenever it rains. some of us who have cars have had to service our cars earlier than when due. The local government and state government should please find something to do to this flood thing.
Residents are calling on the state and local government to quickly intervene by completing the ongoing drainage construction linking the inward Shasha road and airport canal.
Meanwhile, the National Emergency Management Agency has urged residents of the state to observe safety precautions when driving during rainfall.
The agency's acting assistant zonal coordinator, south-west zonal office, Ibrahim Farinloye, said residents should avoid driving when flood covers half of the vehicles' tyres.
He said, "Once the rainwater gets to half of the wheels it sweeps off your vehicle. Kindly park and move on to the higher ground for safety."
"The rainwater must have risen above our ankles, once it happens like this, the flood has the capacity to carry us off,"