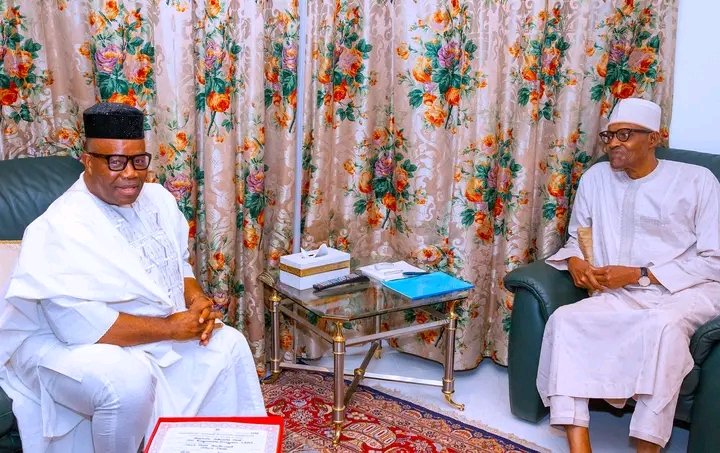 Godswill Akpabio, the former Governor of Akwa Ibom State and Senator-elect for Akwa Ibom North West Senatorial district, recently met with President Buhari at the official State House residence in Abuja.

POLITICS NIGERIA understands that the purpose of the meeting was reportedly to discuss Akpabio's ambition to become the next Senate President.

According to the State House media on Monday, the meeting took place on Sunday evening.

During the meeting, Akpabio, who has been rumoured to be the anointed candidate of President-elect Bola Tinubu, also presented his certificate of return to the President.

The All Progressives Congress (APC) has been pressured to zone the Senate Presidency to the Southern part of the country. However, some North West stakeholders are pushing for the position to remain in the North West due to the votes the party received from the zone in the presidential election.