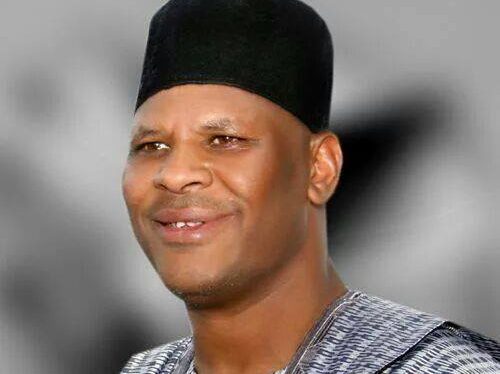 The ruling All Progressives Congress (APC) has given reasons for the expulsion of a member of the House of Representatives, Usman Kumo.
POLITICS NIGERIA gathered that Mr Kumo has been dismissed from the party over alleged anti-party activities and actions portraying the party in a bad light.
The decision to expel Mr Kumo from the party was taken by APC leaders of his Kumo East Ward of Akko Local Government Area in Gombe State.A resolution of the executive committee of the party listed a number of alleged infringements to justify the lawmaker's expulsion.
The resolution which was signed by 21 APC leaders of Kumo East was addressed to the National Chairman of the party, Adams Oshiomhole, and copied to security and political leaders.However, the lawmaker discredited the resolution alleging that some of the signatures were forged.
He also vowed to challenge the decision as the signatures are being investigated by the police.
The party leadership accused the lawmaker of anti-party activities, "infamous conduct in his official capacity and other offences likely to have adverse effects on the reputation, progress and stability of our great party.
They said the decision to suspend Mr Kumo was taken after an investigation by a seven-member committee constituted by the ward executives.
It said: "Having completed its assignment, the disciplinary committee submitted its report and recommendations to the ward executive committee."